FIFTY FIFTY
Women's security must figure before all else
We must try to understand this rising aggression in Indian society — especially among disenfranchised young men. They are obviously frustrated and angry, poorly educated and in need of sensitisation towards women.
KISHWAR DESAI

It's been a very long time since I have taken public transport in India. At least 20 years. But I do this routinely in London. In fact, since we have a bus stop right outside our house, I often feel this is like my own private double-decker limousine. I usually sit right on top, gazing out at London's many scenic delights, feeling perfectly safe regardless of how late I return home. Even though my husband is a Member of Parliament, he gets no special transport, and he too prefers to take buses and tubes, as they are often the most convenient, and well connected.
(In India, this would be unheard of because most of our legislators think that taking public transport is beneath their dignity — and they would rather travel in an air-conditioned 'lal batti' car. This has led to a complete disconnect between them and the 'aam aurat' who is demanding security today. Most legislators, in any case travel with a posse of SPG commandoes and have no clue what these women are complaining about.)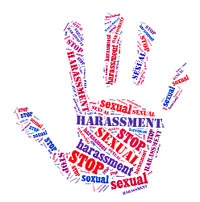 …This is not to say that molestations, knifing attacks and sexual assaults are unknown in London. However, fortunately, the buses are all equipped with CCTV cameras, and the driver can monitor what is happening on the bus at any given time. The communication between police stations and public transport is usually swift. Thus in most cases, barring a handful, if a miscreant gets on board and misbehaves, there is every chance that he will be caught. If it is a case of sexual violence, it usually becomes extremely high profile — and the British tabloids (bless their loud and demanding headlines) often undertake the onerous task of getting justice. The basic fact is simply this: while evidence from CCTV cameras is available, London bobbies move fast because there is enormous embarrassment in store for the government if police apathy or poor policing comes to light.
The courts too are quick to reach a judgment, and if required, hand out convictions. All this means that there are severe deterrents for anyone attempting rape or murder.
Another plus point with the public transport in London is that many of the drivers are women, which is very reassuring when one is travelling on one's own. The interesting part is that all drivers (of buses and black cabs) actually undergo training and sit for examinations before they are allowed to sit behind the wheel. Obviously, a database is maintained on all of them.
In Delhi, the recent horrific rape case has proven once again how poorly public transport (including contracted vehicles) is monitored, and what little care is taken in the selection of drivers and other staff. Given the lack of security on the streets of urban (or rural India) and no delivery of speedy justice, there is a huge demand to make an example of these six men by chemically castrating them or handing out capital punishment. This appears to be powered more by public anger and frustration, than any rational thought because often rapists are allowed to walk free, while the victims are humiliated both by the police and in the courts. However, if the punishment meted out were swift and severe enough, even the current law would send out a stringent message.
Yet, since the number of rape cases and attacks on women are increasing, obviously there is a need to deter any potential molester. Perhaps other methods of naming and shaming known offenders can be tried, which could make their lives uncomfortable even if they are let out on bail or given a shorter jail sentence. For instance, there could be a system of putting electronic tags on them, as is done for terrorists abroad, and they could be under surveillance even when out of jail.
Dealing with sexual offenders is something the whole world is struggling with. But it is important that at least the police must maintain a database of known sexual offenders. Yet, punishments and increasing security are simply not enough. We also need a complete and radical social change. We must try to understand this rising aggression and violence in Indian society — especially among disenfranchised young men. They are obviously frustrated and angry, poorly educated and in need of sensitisation towards women.
What has been disappointing this time is that neither the champions of 'civil society' movements have stepped forward to launch a 'fast unto death' till the law dealing with sexual offences is passed, nor have any of the so-called political 'youth icons' in the country even stepped forward to talk about this volcano of violence that needs to be contained.
Unless the government (and how many times must we repeat this?) puts the issue of gender equality and justice in front of everything, and is seen to provide security and help to women to lead a normal life in public spaces, without fear of molestation, this situation can only become worse.
As I said, it is a long time since I took a bus in Delhi. And I suspect it will be still longer before other women will feel safe enough to take one.