Bill proposes to cast a noose on travel agents
THE human smuggling racket has been thriving in Punjab at the cost of gullible youth with dollar dreams because of the fact that smuggled migrants are vulnerable to exploitation and their lives are often put at risk.
They have suffocated in containers, perished in deserts, died at sea or have been used as bonded labour. While smugglers of humans conduct their activities brazenly with no regard for life, Punjab could be the first state to combat the menace if it is able to push through the Punjab Prevention of Human Smuggling Bill, 2012.
This legislation is designed to provide for the regulation of travel agents to curb their fraudulent activities, as also the malpractices of people involved in organised human smuggling and related matters.
Central law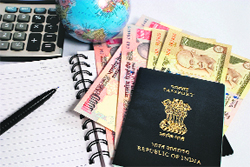 Smuggling of migrants is a highly profitable business with a low risk of detection. For criminals, it is increasingly attractive to deal in humans and this business of death is becoming more and more organised, involving networks transcending borders. India, as a nation, therefore has a dire need to check the global menace. However, the Emigration Act, 1983, meant to consolidate and amend the laws relating to emigration of citizens of India, neither defines human smuggling nor even looks at the related problems. Thus, there is a need for Parliament to legislate an Indian human smuggling law.
Piecemeal state legislations with limited ambit of application will restrict the scope to the state. A Central law can be a composite solution. State legislations on the subject, however, are a welcome starting point, and that is what the Punjab government is doing.
The Emigration Act, 1983, provides for checks and balances by enacting a licensing regime for "recruiting agents" for "emigration" purposes, which have been defined in the Act.
The Central law also creates a "Protector of Emigrants" for providing emigration clearance to ensure that conditions of employment of Indian citizens are not discriminatory, exploitative, unlawful, against public policy, or violative of human dignity. The ambit of the Act extends to Indian citizens only and exempts control of recruiting in India for service of foreign States. The Act provides legislation to reign in Indian recruiting agents operating in India.
The Punjab Bill
The Punjab Prevention of Human Smuggling Bill, 2012, enacted to provide a licensing regime for travel agents with penal provisions has similar regulatory functions.
"Travel agent" is defined in the Bill as a person in a profession that involves arranging, managing or conducting affairs related to sending people abroad. It includes consultancy for permanent emigration, obtaining education, work, travel for tourism, cultural entertainment or musical shows, medical treatment, spreading or preaching religion, participation in sports tournaments, issuing advertisements for travel, holding seminars and lectures to promote emigration, arranging matrimonial alliances for purposes of emigration, and arranging overseas travel for any purpose. Dishonest misrepresentation with intention to have wrongful gain from above activities is punishable. If any travel agent wants to advertise or hold seminars, he will have to notify the competent authority in writing.
Under the proposed Punjab law, "human smuggling" would include illegally exporting, sending or transporting persons out of India by receiving money from them or their parents, relatives or any other person interested in their welfare, by inducing, alluring, deceiving or cheating.
The Bill says that "cheating" would have the same meaning as assigned to it in Sections 415 and 416 of the Indian Penal Code. Therefore, the Punjab Human Smuggling Bill looks at the menace of human smuggling by defining it as an offence and creates a process for its regulatory enforcement by compulsory registration and imposition of punishment upon violations through a legal process.
The Central and Punjab laws will serve complimentary purposes, as they are neither inconsistent nor repugnant to each other. They provide similar objectives and functions for recruiting and travel agents.
— Anil Malhotra
Codifying emigration business
Among the noteworthy features of the Punjab Prevention of Human Smuggling Bill, 2012, are:

For the first time, it defines "human smuggling" and "travel agent".

Provides for a licensing regime for agents.

Provides for reasonable compensation to be paid to the aggrieved person by the travel agent concerned.

Gives power of search, seizure and arrest.

Creates special designated courts for trial under the law.

Identifies defined variable punishment for offences under the Bill.

Provides for making of complaints by aggrieved persons to judicial magistrates for trial before special courts.

Authorises special courts to decide whether any illegally acquired property is liable to be confiscated.