LIFE+STYLE

CHANDIGARH

LUDHIANA

BATHINDA

JALANDHAR

AMRITSAR TRIBUNE

JALANDHAR TRIBUNE

BATHINDA TRIBUNE

JAMMU TRIBUNE

KASHMIR TRIBUNE

DELHI

DEHRADUN

DEHRADUN PLUS
Telangana decision put off, CWC to take final call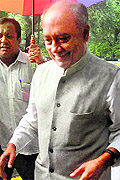 New Delhi, July 12
Suspense over the future of Telangana continued on Friday, with the Congress Core Group headed by party president Sonia Gandhi referring the matter to the working committee, the party's highest decision-making body.


Digvijay Singh, Congress in charge for Andhra Pradesh, leaves after the party's Core Group meeting. PTI


Haryana to keep tabs on what its officials buy
Chandigarh, July 12
In order to check corrupt practices, the Haryana Government is all set to keep tabs on the shopping details of its officials. Government officials, who are planning to buy consumer durables like airconditioners, refrigerators, LCDs and smart phones costing more than Rs 20,000, will soon have to keep their respective departments in the loop.
India to resume arms supplies to Nepal
New Delhi, July 12
India has decided to resume arms supplies to Nepal following the successful completion of integration of former Maoist combatants into the Nepal Army (NA), official sources here have confirmed.
OTHER PAGES

PUNJAB: Heritage makeover for corridor to Golden Temple: Sukhbir


J&K: J-K proposes to fight terror with development of remote areas


HIMACHAL: Dhumal serves legal notice on Sukhu


CHANDIGARH: Taverns charging more than MRP challaned


LUDHIANA: Drivers leave students in lurch


DELHI: Boy found hanging in Kenyan mission


Business:

Industrial output in May slipped into negative zone

OPINIONS: The rot within


NATION: Probe ordered into gang-rape, setting ablaze of Etawah girl


SPORTS: Best finisher does it again

WORLD: Bhutan gears up for 2nd national elections today


The tribune guide to best colleges

Budget
2013-14

INDIA CHINA WAR 50 YEAR LATER

YEAREND SPECIAL: 2012

Year of survival

The tribune 130 years
a witness to history
book released by prime minister manmohan singh

Guide to best colleges

Results of Punjab Assembly Polls 2012

HIMACHAL VOTES 2012

EARLIER FEATURES
13 cops get life term for Mumbai fake encounter
Mumbai, July 12
The Mumbai Police has suffered a major embarrassment with 13 of its personnel, including a senior police inspector, being awarded life imprisonment for killing alleged member of Chotta Rajan gang Ram Narayan Gupta, alias Lakkhan Bhaiya, in a fake encounter in 2006. Sessions Judge VD Jadhwar sentenced the policemen and eight others to life after acquitting high-profile officer Pradeep Sharma earlier.
Pran, Bollywood's beloved bad man, dies at 93 in Mumbai
Mumbai, July 12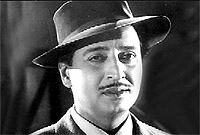 Legendary Bollywood actor Pran passed away in Mumbai's Lilavati Hospital on Friday evening. He was 93. The veteran actor, who played the dreaded villain and lovable character with elan in hits like 'Milan', 'Madhumati', 'Bobby', 'Zanjeer' and 'Ram Aur Shyam', had been unwell for the last few months. "He died after a spell of prolonged illness," said his daughter Pinky. He was admitted to the hospital a month ago after his health started deteriorating, she said.
pran 1920 — 2013


Reel life villain, real life hero
Mumbai, July 12
With his dashing mannerisms and intensity, Pran came to be known as the most fearsome villain that Hindi cinema ever had before breaking the mould to play iconic character roles in films like 'Zanjeer' and 'Upkaar' in a career spanning six decades. Pran
Allahabad HC puts on hold caste-based rallies in UP
July 12, 2013
Convicted lawmakers to lose membership: SC
July 11, 2013
Bodh Gaya blasts probe handed over to NIA
July 10, 2013
13 bombs were planted, says Shinde
July 9, 2013
9 serial blasts rock Bodh Gaya
July 8, 2013
India, China to scale up defence ties
July 7, 2013
Freebie offers vitiate poll process: SC
July 6, 2013
Food security ordinance raises Opposition hackles
July 5, 2013
Ishrat encounter was fake: CBI
July 4, 2013
Maoists kill SP, 5 cops in Jharkhand
July 3, 2013