PUNJAB

HARYANA

JAMMU & KASHMIR

HIMACHAL

REGIONAL BRIEFS

NATION

OPINIONS

MAILBAG

BUSINESS

SPORTS

WORLD

ADVERTISEMENT
Sunday, April 15, 2007, Chandigarh, India
Updated at 3:00 am (IST)

No need for sanction in graft cases: SC
New Delhi, April 14
In yet another attempt to curb rampant corruption among public servants, the Supreme Court has ruled that in corruption cases under the Prevention of Corruption Act, 1988 (PCA), sanction is of automatic nature and factual aspects are of little or no consequence.
CIC notice to PMO on FS
New Delhi, April 14
The Central Information Commission has issued notice to the PMO, Cabinet Secretariat and the External Affairs Ministry on an application seeking access to the file notings on the appointment of Foreign Secretary Shivshanker Menon.



SC administration gets the rap


CAST YOUR VOTE
Will the performance- based-fee system bring any qualitative change in the Indian cricket team?


CHANDIGARH

LUDHIANA

JALANDHAR
New

DELHI

HIMACHAL PLUS
New

AMRITSAR PLUS

LIFESTYLE
New

BRIDES WANTED

GROOMS WANTED

OTHERS

HOW TO PLACE ADVTS
Goodbye Internet?
California, April 14
Although it has already taken nearly four decades to get this far in building the Internet, some university researchers with the federal government's blessing want to scrap all that and start over.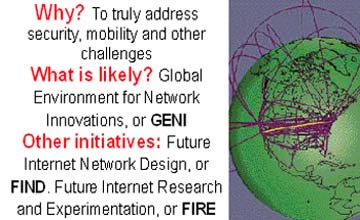 Indians in Uganda shaken after mob attack
Johannesburg, April 14
Indians in the Ugandan capital Kampala are still frightened and shaken after Thursday's mob attack in which at least two Indians were killed and a Hindu temple attacked by a mob protesting the proposed expansion plan of an Indian sugar firm by cutting down a protected rainforest.
Fire at Moga power grid
Moga, April 14
A major fire that broke out at the power grid here late last night resulted in huge losses to the Power Grid Corporation of India, besides disrupting the power supply to several parts of Malwa region.
Tough times ahead




The remains of the 250-MW transformer at Moga power grid that was destroyed in a fire on Friday night.
Nation page:
PCI closes complaint against The Tribune

E - Revolution 2005:
A Two-day IT conclave

Assembly Elections - 2005

Turbans

Chandigarh is 50

EARLIER FEATURES
HOROSCOPE
Kiwis fly into semis
St George's, April 14
New Zealand defeated South Africa by five wickets here today to enter the semifinals of the World Cup.
(Details on Sports page)


South African batsman Jacques Kallis stretches to avoid a bouncer off Shane Bond during the World Cup Super Eight match against New Zealand at the Grenada National Stadium in St George's on Saturday. New Zealand won by five wickets to cruise into the semifinals of the mega event.
— AFP photo
Khurana, Uma part ways
New Delhi, April 14
Upset over not being consulted on withdrawal of Bharatiya Jan Shakti candidates from UP polls, maverick politician Madanlal Khurana today quit the Uma Bharti-led party that he had joined as acting president barely two months ago.


In video (56k)


Malwa hinterland begins to shine academically
Chandigarh, April 14
Malwa's hinterland is undergoing a change thanks to neighbourhood campuses set up by Punjabi University, Patiala. Educationally, the countryside of Mansa and Bathinda districts is the most backward region in Punjab.

After VHP, Uma backs BJP
April 14, 2007
Now, pulse import to fight prices
April 13, 2007
Virk sent back to Maharashtra
April 12, 2007
Goodbye Halwara, hello Sahnewal
April 11, 2007
Vendetta: Capt
April 10, 2007
Don't overstep limit, PM to judiciary
April 9, 2007

Cong blown away in Delhi
April 8, 2007

Bench stays judge ruling
April 7, 2007
Panel okays 83 SEZs
April 6, 2007
Greg goes
April 5, 2007