COLUMNS



THIS ABOVE ALL

TELEVISTA

GOOD MOTORING

AUDIO SCAN

MUSIC ZONE

FASHION

WEBSIDE HUMOUR

FOR CHILDREN



CROSSWORD

RHYME TIME

ROOTS
With its rejuvenating mountain air and salubrious climate, Darjeeling was seen by the British as a place where fatigued soldiers and officials were able to recuperate. But now this Queen of the Hills is ailing. It is no longer a favourite tourist attraction, thanks to political unrest and lack of infrastructure. Shoma A. Chatterji reports how the hill station lost its glory
Called the Queen of the Hills or The Crown of West Bengal, Darjeeling has been a global melting pot of tourism for decades. Darjeeling tea is internationally known as a beverage of exquisite taste and aroma. The Darjeeling Himalayan Railway, which most children refer to as the railway that ran the 'toy train', is a World Heritage site.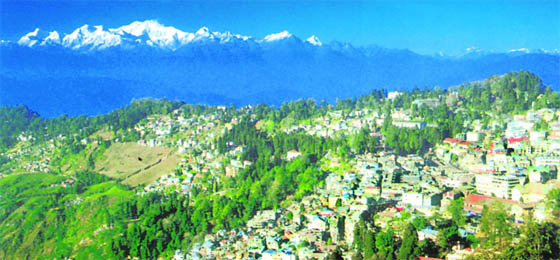 INTERVIEW
'There is no formula for success'
TV actor Rajeev Khandelwal, talks to Swati R Chaudhary about his debut film Aamir, a psychological thriller
How would you describe your debut film Aamir?
Aamir is a complete Bollywood commercial thriller. It is not one of those run-of-the-mill thrillers. You would be forced to think. It's a battle of ideologies.