PUNJAB
HARYANA
JAMMU & KASHMIR
HIMACHAL
REGIONAL BRIEFS
NATION
OPINIONS
LETTERS
BUSINESS
SPORTS
WORLD
Wednesday, February 10, 2010, Chandigarh, India
Updated at 3:00 am (IST)

No to Bt Brinjal, for now
Decision not to impact genetic modification in farm sector


New Delhi, February 9
The government today decided to freeze the introduction of Bt Brinjal in the country till independent scientific studies established health and environment safety of the product to the satisfaction of both public and experts.
Iran backs India on Taliban
Willing to play facilitator between India, Pak
New Delhi, February 9
Pakistan's attempt to isolate India on the Afghanistan issue met with strong resistance from Iran today with the Islamic republic warning the Western world of the implications of drawing a distinction between a "good and bad Taliban".
CAST YOUR VOTE
Should khap panchayats have any right to interfere in matrimonial matters?

Advt
EDUCATION
JOBS & CAREERS
HEALTH & FITNESS
SCIENCE & TECHNOLOGY
REAL ESTATE

SPORTS
Editorial


The importance of taking a small step
by H.K. Dua
P.V. Narasimha Rao, like an ancient Chinese philosopher, tended to believe that not doing anything can be an effective policy of the state to tackle a chronic problem.
Punjab rejects water bill
New Delhi, February 9
Six states, including Punjab, have rejected a model bill aimed at conserving groundwater claiming that either it was too harsh on the people or that they required no such law.
NDA 60 Glorious Years
1857 The First Challenge
E - Revolution 2005:
A Two-day IT conclave
Assembly Elections - 2005
Turbans
Chandigarh is 50
125 Years of The Tribune
India: The Tasks Ahead
India at Sixty
A Tribune Supplement
EARLIER FEATURES
On Sundays
On Saturdays
Finally, Oz admits some attacks racist
Australian Foreign Minister Stephen Smith admitted on Tuesday that some of the attacks on Indians in his country were indeed racist in nature and pressed the need to build strong ties with New Delhi.
Brumby briefs Indian envoy to Australia
Rathore stabber gets police remand
Chandigarh, February 9
Utsav Sharma, who attacked Haryana's former DGP SPS Rathore in front of the district courts here yesterday, was remanded in one-day police custody today.
Sainiks won't give up
Attack theatre scheduled to screen SRK's film
Mumbai, February 9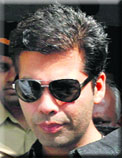 The Shiv Sena intensified its agitation against Shah Rukh Khan today with its activists holding protests outside several theatres and damaging one where the actor's latest, 'My Name is Khan' is scheduled to be released on Friday.
Karan Johar met Mumbai police chief to discuss security plans for screening of 'My Name is Khan'

TODAY'S SPECIALS
JOBS & CAREERS

HEALTH & FITNESS

AMRITSAR PLUS

JALANDHAR PLUS

J&K PLUS

HIMACHAL PLUS

Avalanche turns grave for 17 Army men in J&K
February 9, 2010

CMs one on internal security
February 8, 2010

Panel to tackle price pangs
February 7, 2010
Rahul hops onto Mumbai trains to snub Shiv Sena
February 6, 2010
Let's talk, India tells Pak
February 5, 2010
If PM panel has its way, LPG to go up by Rs 100
February 4, 2010
Amar, Jaya Prada expelled
February 3, 2010
PC says Mumbai belongs to all
February 2, 2010
Sopore gunbattle ends, Harkat militants escape
February 1, 2010