PUNJAB
HARYANA
JAMMU & KASHMIR
HIMACHAL
REGIONAL BRIEFS
NATION
OPINIONS
LETTERS
BUSINESS
SPORTS
WORLD
Friday, May 7, 2010, Chandigarh, India
Updated at 3:00 am (IST)

Gallows for Kasab

No option, says Judge

Jubilation outside court

Execution may take time, verdict can be challenged


Mumbai, May 6
Mohammad Ajmal Amir alias Kasab, the lone Pakistani terrorist to be taken alive in connection with the November 26, 2008, terror attacks in Mumbai has been sentenced to death by hanging.
Graphic: Death sentence to Kasab

Over 300 convicts await death ahead of Kasab

But where is the hangman?

Editorial: Punishment must be swift
Conviction proves our laws are adequate: Chidambaram
New Delhi, May 6
Home Minister P Chidambaram today said Indian laws were adequate and conviction of Ajmal Kasab for his role in the 26/11 Mumbai carnage on the basis of evidence gathered against him was a proof of that. Commenting on discussion in the Rajya Sabha on the functioning of his ministry, the Home Minister said the Opposition BJPís demand for POTA (Prevention of Terrorism Act) was a minority view.
CAST YOUR VOTE
Should India and Pakistan resume composite dialogue?

EDUCATION
JOBS & CAREERS
HEALTH & FITNESS
SCIENCE & TECHNOLOGY
REAL ESTATE

SPORTS & WELLNESS
935 Pak Mata Haris waiting to honeytrap Indians
Women spies been trained in Kasabís home district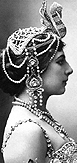 Chandigarh, May 6
Pakistan is set to wage a proxy war of a different kind that has its roots in history. The neighbours, it is learnt, is training a group of 935 women to use them as bait to gather strategic information from Indian politicians and officials. According to intelligence sources, the women ó camped in Faridkot district of Pakistan Punjab ó are being trained by the ISI on the model of Mata Hari spies.
UNION BUDGET 2010-11
RAILWAY BUDGET
2010-11
NDA 60 Glorious Years
1857 The First Challenge
E - Revolution 2005:
A Two-day IT conclave
Assembly Elections - 2005
Turbans
Chandigarh is 50
125 Years of The Tribune
India: The Tasks Ahead
India at Sixty
A Tribune Supplement
EARLIER FEATURES
On Sundays
On Saturdays
MPLAD scheme valid, rules apex court
New Delhi, May 6
In an unanimous verdict, a five-member Constitution Bench of the Supreme Court today upheld the validity of the MPs Local Area Development (MPLAD) scheme, under which each MP gets Rs 2 crore a year, on as many as 10 grounds.
Deemed Varsities
SC refuses to stall admissions
New Delhi, May 6
The 44 deemed universities, which are sought to be derecognised by the government, could go ahead with the admission process for the 2010-11 academic year with their deemed status in tact.
Srinagar doctor tops Civil Services exams
New Delhi, May 6
A doctor from Srinagar has topped the Civil Services exams 2009 as 875 candidates qualified the test conducted by Union Public Service Commission, the results of which were announced today.
In Haryana, itís disadvantage students
State fails to deliver Rs 4cr scholarships
Chandigarh, May 6
Scholarship applications of 20,000 students belonging to minority communities in Haryana have been gathering dust at the Department for the Welfare of Scheduled Castes and Backward Classes office over the past two years, and nobody seems to have cared a tad.
No lie detector tests: SC
May 6, 2010
Kasabís head, nothing less, says prosecution
May 5, 2010
Verdict out, Kasab guilty
May 4, 2010
Gill applies brakes on tenure of Kalmadi & Co
May 3, 2010
Bottlenecks for access to Headley cleared
May 2, 2010
2 CRPF jawans held for selling arms to Naxals
May 1, 2010
Summit leads to thaw in Indo-Pak ties
April 30, 2010
Jharkhand heads for Presidentís Rule
April 29, 2010
UPA bulldozes Oppnís cut motions
April 28, 2010
Amarinderís expulsion quashed by SC
April 27, 2010
IPL final sees Modiís ouster
April 26, 2010