Trial travails
Guidelines governing the clinical drug trials in India are weak and ineffective and call for introspection, as many times these trials target poor and illiterate volunteers
Dr C. S. Gautam and Prof Shashi Sharma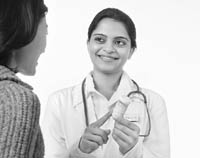 THE Supreme Court on February 6, 2012, issued notice to the Central Government and Medical Council of India (MCI), seeking explanation regarding a petition demanding an inquiry into illegal clinical trials of untested drugs across the country. The apex court rapped the Health Ministry and the government, demanding details on a PIL filed by NGO Swasthya Adhikar Manch. The NGO alleged the country was being used for illegal clinical trials by the multinational corporation because laws are not implemented strictly. Sanjay Parikh, counsel for the NGO, said, "India is being used for conducting clinical trials by the multinational corporation, as the laws are not implemented strictly, because of legal lacunae and because of poverty and other economic reasons the subjects for these trials are easily available. Many companies indulge into these kind of illegal trials which are done on poor people, pregnant woman, mentally retarded people, and children. We have provided, the data which is authentic, which has come from debates of Vidhan Sabha and Rajya Sabha that thousands of people have died and thousands are seriously affected because of these trials."

Meanwhile, Health Minister Ghulam Nabi Azad expressed concern on the matter and said that certain rules and regulations need to be followed while the clinical test is undertaken.

The National Human Rights Commission, too, has taken cognizance of a December 2011 newspaper report that mentally ill patients in Indore were subjected to clinical trials to check the efficacy of various drugs. As many as 233 mentally ill patients were subjected to clinical trials to check the efficacy of various drugs, including 42 patients for Dapoxetine, a drug used to cure premature ejaculation. The trials were conducted at private clinics by doctors of the mental hospital attached to the Mahatma Gandhi Medical College, Indore, between January 2008 and October 2010. The incident came to light following Madhya Pradesh Chief Minister Shivraj Singh Chouhan's answer to a question raised in the Assembly.

In March 2004, the Supreme Court hauled up two top biotech companies in India for conducting illegal clinical trials of Streptokinase, without requisite permissions of the Genetic Engineering Approval Committee. Eight senior citizens lost their lives in to these trials. A PIL was filed by Aadar, a New Delhi-based social organisation in this regard. The apex court had confirmed that these trials were illegal.

A poor widow in Gujarat was asked by a Contract Research Organisation (CRO) in April 2011 if she was willing to act as volunteer for a cancer drug trial. She was told it may only cause nausea or headaches. Desperate for money, she agreed. Within two years, she was on medicines for joint pains, heart ailments and chest pain. When she approached the CRO, she was asked to prove that her ailments were the side-effects of the trial drug. An agent, who recruits subjects for CROs, on the promise of anonymity confessed that he is usually asked to focus on the poor, as they need money.

A daily wager in Vadodara was administered a psychiatric drug for a bio-equivalence study sponsored by Mumbai-based Sun Pharmaceuticals. He developed pneumonia and died.

Non-accountability

n Poor are easy targets.

n Illiterate persons can often be misled.

n Weak legal system.

n Ignorance of Fundamental Rights by the volunteers (Article-21 of the Indian Constitution gives Right to Life and Live with Dignity).

n At present, the guidelines governing the clinical trials are weak and ineffective. According to Dr V. M. Katoch, Director General, Indian Council of Medical Research (ICMR), low costs, weak laws and inadequate enforcement and penalties can be blamed for the present state of affairs.

India favoured hub for clinical trials

n India has strengthened regulations around pre-existing intellectual property rights. It also started recognising international patents for the first time in 2005, which assured pharmaceutical industries that their experimental compounds will not be leaked into the generic drug market.

n In the same year, there was an amendment to Drugs And Cosmetics (II Amendment) Rules, 2005, which now permits concurrent trials. According to this amendment, phases II and III of drug trials discovered abroad can be conducted in India, in the same phase and at the same time as in other parts of the world. Earlier, pharmaceutical companies had to repeat the first phase in India.

n In 2001, the FDA began allowing data collected in developing countries to be submitted for their drug approval process. Before that only 25 per cent data from developing nations was accepted. This is highly profitable for the US drug market, which is knocking on the doors of developing nations.

n Costs of such trials are 60 per cent less in developing countries as reported by a study conducted in India in 2004 by Rabo India Finance.

n Today, India has a large hub of patients having both acute and chronic and lifestyle diseases. The country has genetic diversity, which helps in achieving accurate results. India also has a large treatment-naïve population (people who have the disease, but have not been diagnosed/treated for it), therefore, people, who have not been diagnosed or treated in past, when enrolled in such clinical drug trials, will not have pharmacodynamics (which may be defined as what the drug does to the body) or pharmacokinetics (which is what the body does to the drug) drug interactions.

n In developed nations, enrolling volunteers is difficult. If, at all, they enrol, they are paid heavy compensation when any side-effect or death is reported, because of the trial drug. But in India there are no such checks and balances.

n In India, there are many trained clinicians and private doctors who are ready to register their patients for clinical trials. According to industry sources, India has 500 investigators, more than 5,72,000 doctors and 43,322 hospitals and dispensaries and about 8.7 lakh beds, including both private and public. Besides this, India has three to four million scientists and is an English-speaking country.

Mandatory guidelines for enrolment

n They should be enrolled without threat or any promises, and should give their free consent.

n They should be informed about the motive of such trial in a language they understand.

n Informed consent must be taken from them after explaining every step and their signatures taken in the presence of two independent witnesses. In case of a child or a volunteer, who is unable to give consent, their legal guardian should give the consent on their behalf.

n They have a right to quit the trial even when the trial is in progress.

Safeguarding interests

According to the ICMR guidelines, it is a pre-requisite that any proposal shall be routed through and have the consent of Institutional Review Board or Institutional Ethical Committees. As per the riders, no new drug or medical device can be used in human treatment unless it has passed through various phases of clinical trials.

International ethics code

After World War II, there was the formulation of Nuremberg Code of 1947, an international ethics code for experiments on humans. In World War II, many prisoners of war were subjected to new drugs without having their informed consent. Subsequently, the human rights of the participants were recognised and now any living human being is considered as a legal person whose rights are recognised and are to be protected by the law.

In 2006, the ICMR, too, amended and published the new ethical guidelines for biomedical research on human participants, which requires formulation of an Institutional Review Board (IRB) or Institutional Ethical Committee (IEC) for permitting clinical research on human subject.

When a new drug is discovered, the office of the Drugs Controller-General of India (DCGI), the regulatory authority, grants permission to conduct clinical trials in India. An ethics committee, formed by the institution conducting the trial, gives its approval. The Clinical Trial Registry of India (CTRI) registers it as a drug being tested in India. The trial is conducted by investigation agencies, which could be CROs or non-profits. Data from trial sites is submitted to th DCGI after which a marketing licence is issued.

ICMR guidelines on ethics

n Ethics committee should do a complete review of research proposals.

n Research should be done on vulnerable sections only when there is a direct benefit from it. The economically and socially disadvantage should not be used to benefit those better than them.

n Informed consent should be taken from the participant. In case the individual is incapable, consent from a legal guardian should be taken.

n Participant may be reimbursed for the inconvenience and time spent during the research. But payment should not be so large as to overwhelm the participants' better judgment.

n If the drug is found effective on a patient, the sponsor should provide it to him after the clinical trial is over till it is marketed in the country, thereafter, at the reduced rates.

n Participant who suffers physical injury should get financial or other assistance. In case of death, dependents are entitled to compensation.

However, these ICMR guidelines have weak legal sanctions. The ethical committees are privately managed and decentralised. Many members are legally ignorant or poorly informed about ethical principles and human rights, while the legal and social science members are alien to the medical jargon.

Most volunteers in such trials are poor and illiterate. They having no access to any treatment, fall prey to promises of such multinational drug trials. The government must enact certain guidelines so that such individuals shall not be exploited and who ever violates these guidelines shall be penalised heavily. These amendments are urgently needed so that the safety and rights of Indian subjects are not compromised with.

What should be done

Laws must be made more stringent with heavy penalties, if anybody is found violating the guidelines. The government must pass the legislation so that the safety and rights of the subject are not compromised with. Implementation should be very strict.

Since June 2009 registration of clinical trials has become mandatory.

Functioning of the members of the IECs/IRBs should be more transparent and the minutes of such meetings must made public.

Mushrooming of illegal CROs should be stopped and regulated carefully.

Declaration shall be asked from the investigator that the volunteers enrolled in the current trial have never participated within last three months in any trial. At present, CROs do not track the number of trials performed on one person.

The legal options available to victims of unethical clinical trials conducted outside the European Union are limited. They can sue pharmaceutical and clinical research companies who are domiciled in the European Union but not foreign companies unless there is no other appropriate forum available. The firms can be held liable only if they have been directly involved in managing or controlling the clinical trials in issues that violate ethical standards. This might not necessarily be the regular arrangement. Pharmaceutical companies, which take the form of trans-national corporations consisting of many separate legal entities by principle, do not share the legal obligations of the other members of the economic group.

These obstacles can be removed if the legislation allocated civil liability for violations of ethical standards to the company seeking market authorisation of the product, or to the parent company of the trans-national corporation, which sponsored the clinical trial, and extends jurisdiction of the courts of the member state to such parent companies, which are domiciled outside the European Union.

Material obstacles faced by victims of clinical trials prevent them from access to justice. These include lack of publicly available evidence, financial costs of litigation and a large array of logistical issues. They can be addressed by specific reforms, shifting the burden of proof, relieving the risk of cost recovery by the other party of litigation, and collective means of redress.

Dr C. S.Gautam is Head of the Department of Pharmacology, Government Medical College and Hospital, Chandigarh.

Prof Shashi Sharma is former Chairman of Law Department, Panjab University Chandigarh

International ethical guidelines involving human subjects

Based upon issues faced during the drug trials after World War II, many declarations were made subsequently.

The International Ethical Guidelines for Biomedical Research Involving Human Subjects (CIOMS and WHO, 1993).

n Individual informed consent.

n Essential information for prospective research subjects.

n Obligations of investigators regarding informed consent.

n Inducement to participate.

n Research involving children.

n Research involving persons with mental or behavioural disorders.

n Research involving prisoners.

n Research involving subjects in underdeveloped communities.

n Informed consent in epidemiological studies.

n Equitable distribution of burdens and benefits.

n Selection of pregnant or nursing women as research subjects.

n Safeguarding confidentiality.

n Right of subject to compensation.

n Constitution and responsibilities of ethical review committees.

n Obligations of sponsoring and host countries.