| | | |
| --- | --- | --- |
| | OPED — HEALTH | |
At The cost of health
Dr S. M. Bose
Healthcare costs are escalating all over the world. In India, where a major chunk of the population lives below the poverty line, the rising costs have made medical assistance almost prohibitive, even for the middle class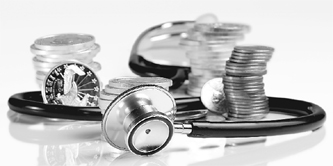 Thinkstockphotos/ Getty Images
It is well-known fact that the current health-care system has miserably failed not only in developing countries (including India) but also in developed nations like USA, UK, and others. The cost of everything is going up and up and the health-care cost is no exception. The rising cost has a different impact when health-care cost is taken into consideration because one can reduce expenditure in many things like in kitchen, on vehicles or holidays but not when you or your loved one is having a medical problem; neither you can delay it nor you can opt for poor quality care.


Can it be controlled?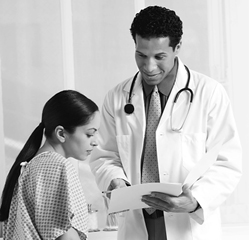 There is no single factor responsible for rising health-care costs. Our system is complex and the cost drivers are numerous. Everyone has to help only then we can halt this progression. Introspection is call of the day, followed by honesty and austerity. In India 40 to 50 per cent of people live below the poverty line. We cannot blindly imitate the US or Europe, we have to modify our strategy to suit the pocket of our people Even the developed countries are finding it difficult to cope up with this escalation.
Preventive care plays an important role in promoting good healthy habits by encouraging people to stop smoking, use alcohol in moderation, eat healthy food, exercise more, and drive carefully. These preventive steps would definitely help slow the growth of health-care spending. Health education, awareness and regular check-ups can diagnose most diseases at an early stage when the expenditure is much less than in the advanced stage.
We have to control the escalating costs. A large segment of our people cannot be allowed to succumb to their medical problems. Cost of healthcare in India should be brought under control, otherwise a majority of the Indian population will be deprived of a fundamental right – the right to health.
From 1996 to 2006, the health-care cost has doubled in US. In 2007, the cost was $ 2.2 trillion, or $ 7,421 per person, which was 16.2 per cent of the GDP (twice the average of other developed countries). This is projected to rise to 25 per cent in 2025 and 49 per cent in 2082, i.e., almost 50 per cent of the total budget, which even the US will not be able to afford.
While India's healthcare costs look affordable to medical tourists, they are costly, almost prohibitive, for the average Indian citizen. The healthcare expenditure of Rs 1500 for a poor family — may seem like a measly amount, but it is 50 per cent of their monthly income. On many occasions, patients even sell their jewellery and property to pay their medical bills.
Effect of escalation
In India, most government medical centres are over crowded and private health-care is very costly resulting in diminished access to any form of health care for an average person. A large number of patients reportedly die every day without getting any medical assistance.
Transplantation for diseased organs, management of chronic diseases (including cancer), cardiac, neuro, joint replacement, cosmetic surgery etc. are available only to rich or to those whose health care is covered by their employers or insurance companies. As per modest estimation each of these procedures cost between Rs 2 lakh and Rs 20 lakh. The follow-up maintenance cost is separate. How many Indians can afford this? The Indian insurance policies are such that their first attempt is to avoid the payment or pay only a fraction of the bills of the corporate hospitals.
The main effect of the rising cost is, therefore, either total non-availability or availability of poor quality health care; patients are even pushed to quacks.
The skyrocketing cost of health care not only affects the budget of the families, but also the state and Central Government budgets and also the business ventures. The General Motors (GM), USA, spent $4.6 billion on health care of its employees in 2007, more than the cost of steel. And this is translated into increase in the cost of every vehicle by $1,525, whereas for each Toyota vehicle it comes to $125 only. This high cost is one of the reasons for GM and other US automobile companies to lose their market share.
Expensive private care
Government institutions can look after only a small percentage of patients, waiting period is enormous, add to this indifferent attitude of staff, prevailing unhygienic conditions, gross discrepancy in the demand and supply of facilities, and the picture looks dismal. It takes a few months to get a CT scan done in AIIMS, New Delhi, each bed in the labour rooms at the PGI, Chandigarh, is shared by two patients in advanced labour, thousands of cancer patients pass into inoperable stage waiting for surgery. It is a Herculean task to get a private room in the PGI or the AIIMS. At any given time scores of patients requiring ventilators are on ambulance-bag ventilation and a majority of them die because of this.
A patient, thus, has to knock at the doors of private institutions. The corporate hospitals are beyond the reach of even middle-class people, the room rents or ICU bed alone cost between Rs 6,000 and Rs 12,000 per day, add to this another Rs 10,000 to Rs 12,000 per day for drugs and disposables, visits, investigations, and the total becomes beyond imagination. A normal delivery costs around Rs 1 lakh, gall bladder or appendix removal cost upward Rs 60,000.
Unnecessary surgery or tests
Unnecessary surgical or investigative procedures are carried out routinely, angiography for any patient visiting cardiology, any patient complaining of abdominal discomfort is subjected to endoscopy, upper GI and may be colonoscopy.
Undertaking operations for conditions, which can be easily treated with drugs only, knee replacement is the latest in this list.
Multiple, repetitive, costly investigations and use of disposable items are other contributing factors that one has to face in a private hospital.
Multiple cross-references for trivial matters are another factor adding to the cost.
Health care has become a lucrative business venture. Most corporate hospitals are flourishing, expanding, opening new ventures all over the globe but charity, discount, help do not exist in their dictionary.
Many of these hospitals have got prime land on subsidised rates, in lieu of which they were supposed to provide free beds to poor and deserving patients. But hardly any of them does that.
There is no reason why the corporate hospitals can not bring down the cost. If these hospitals can charge almost 40 to 50 per cent less from ECHS (retired army personnel health scheme), CGHS and insurance agencies than why can't they bring down the normal charges. An ECHS patient pays a consultation fee of around Rs 60, whereas a normal patient pays anything between Rs 400 and Rs 600 per visit. The room rents, cost of operations etc also follow the same pattern.
Price variations are not adequately explained by differences in hospital costs of delivering similar services at similar facilities. Price variations are correlated to market leverage.
Doctors or businessmen?
Barring aside a few, most corporate hospitals have nothing to do with academics, these are concerned with money only. The highest paid professors in prestigious government institutions like the PGI or the AIIMS (where they are involved in patient care, teaching and research) get a basic salary of Rs 85,000 and the total may touch Rs 1.25 lakh per month whereas a private hospital specialist may earn Rs 2 to Rs 25 lakh per month.
A specialist working with a corporate hospital at a salary of Rs 2 lakh or more per month is constantly reminded that he has to procure a business of at least Rs 20,000,00 per month. And for this he may do anything – unnecessary investigations, undertake operations that may be avoided, longer hospitalisation stays, costlier drugs, more use of disposable items etc.
Drugs and disposable items
Drugs have become costly and it significantly enhances the cost of health care, both in the out patients and in the wards; but the following facts may not be known to many:
Most of the medicines are available at a heavy discount, varying from 15 per cent to 50 per cent (at the PGI all chemists are bound to give 15 per cent discount on drugs). The private hospitals //nursing homes get these drugs directly from distributors at a much cheaper rate but they coolly charge the MRP of the medicine plus 10 per cent more as service or handling charges.
There is no uniformity in the MRP even for the same pharmaceutical drug, for example Adriamycin , a commonly used drug for cancer, a 10-mg vial is available between Rs 900 and Rs 1,400. The tendency of most private hospitals is to stock costly drug so that their margin is more.
Similarly the costly drugs get preference over the cheaper ones although the beneficial effect may be hardly appreciable. For example injection costing about Rs 300 has replaced injectable Paracetamol / Aspirin costing only Rs 3. Imported acellular DPTP + Hib vaccine costing about Rs 2,200 is being used in place of another well established vaccine costing only Rs 1,000. There is a growing tendency to use costly medicines like Albuminol, TPN and others on flimsy indications.
Some of the corporate hospitals do not stock whole blood. They get the whole blood and separate components – red blood cells, plasma and platelets. These are again supplied on demand even for surgical patients who require whole blood and the hospital coolly makes a profit of four or five times.
The disposable items are necessary for patient care and on these also the discount on MRP is available up to the tune of even 50 per cent. For example a pair of gloves, with an MRP of Rs 27, is easily available in the market for around Rs 7. The number of gloves required for each patient is in dozens.
As in investigations, many drugs are unnecessarily prescribed without sound indications, antibiotics, vitamins, tranquillisers, analgesics, food supplements are the common ones.
(The writer is a former Senior Professor and Head of Surgery, PGIMER, Chandigarh)