LIFE+STYLE

CHANDIGARH

LUDHIANA

BATHINDA

JALANDHAR

AMRITSAR TRIBUNE

JALANDHAR TRIBUNE

BATHINDA TRIBUNE

JAMMU TRIBUNE

KASHMIR TRIBUNE

DELHI

DEHRADUN

DEHRADUN PLUS

Gurgaon CJM joins probe, quizzed for 4 hours


Gurgaon, July 21
Gurgaon Chief Judicial Magistrate (CJM) Ravneet Garg has finally joined the probe being conducted into the death of his wife, Geetanjali. Accompanied by his brother, Garg came to the Palam Vihar police station here late last night and was interrogated by the special investigation team.
Chinese troops violate LAC in Ladakh


Status quo restored after eyeball-to-eyeball confrontation


India seeks flag meet
Jammu, July 21
Amidst bonhomie exhibited by Beijing, around 100 Chinese troops breached the Line of Actual Control (LAC) in eastern Ladakh yet again and held banners asking the Indian troops to vacate "their" territory.

OTHER PAGES

PUNJAB: PPCC's mass contact from today


J&K: Kashmir remains shut for third day against Ramban killings


HIMACHAL: Heavy rain hits normalcy in Palampur region


CHANDIGARH: 1 killed, 41 hurt in accidents


LUDHIANA: GLADA in tight spot


DELHI: Rights activists demand repeal of AFSPA


Business:

Nod likely to IOC disinvestment soon

OPINIONS: UPA performance

SPORTS: That's gone!
Oz out and down

WORLD: PM Shinzo Abe wins big in Japan upper house poll


Lahore Log

The tribune guide to best colleges

Budget
2013-14

INDIA CHINA WAR 50 YEAR LATER

YEAREND SPECIAL: 2012

Year of survival

The tribune 130 years
a witness to history
book released by prime minister manmohan singh

Guide to best colleges

Results of Punjab Assembly Polls 2012

HIMACHAL VOTES 2012

EARLIER FEATURES
The tribune DEBATE asli vs naqli chandigarh - part VII
After 'Naqli', Punjab heading for a
'Maha Chandigarh'?
Chandigarh, July 21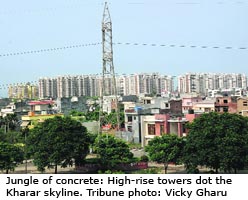 Punjab's ruling Shiromani Akali Dal seems to be going at break-neck speed to surround Chandigarh with concrete jungles that hold an urban promise only theoretically, bringing in a chaos that feeds on realty speculation.
Were you consulted on visa bonds, British MP panel asks Manmohan
London, July 21
A high-powered British parliamentary committee has written to Prime Minister Manmohan Singh asking if he was consulted over a controversial plan to introduce a hefty 3,000-pound cash bond for "high-risk" visitors from India. (Details on World page)

Back in action: Sidhu pads up for new innings in BJP
Chandigarh, July 21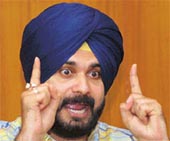 Multifaceted Lok Sabha MP from Amritsar Navjot Singh Sidhu will soon be active in the BJP politics, again. As the saffron party gears up for the crucial 2014 General Election, the cricketer-turned-politician has been assigned some key tasks by the party top brass.
100 Yamunanagar villages flooded
July 21, 2013
PM admits growth rate may fall below target
July 20, 2013
4 dead, 42 injured as mob raids BSF post in J&K
July 19, 2013
Bihar mid-day meal tragedy toll 22; 50 more kids fall ill
July 18, 2013
Govt revises FDI cap, allows 100% in telecom, 49% in insurance
July 17, 2013
One month on, 5,748 still missing in Uttarakhand
July 16, 2013
New Bhutan govt keen to boost ties with India
July 15, 2013
Roll out food scheme quickly: Sonia to CMs
July 14, 2013
2002 riots: Modi says did no wrong
July 13, 2013
Allahabad HC puts on hold caste-based rallies in UP
July 12, 2013
Convicted lawmakers to lose membership: SC
July 11, 2013