LIFE+STYLE

CHANDIGARH

LUDHIANA

BATHINDA

JALANDHAR

AMRITSAR TRIBUNE

JALANDHAR TRIBUNE

BATHINDA TRIBUNE

JAMMU TRIBUNE

KASHMIR TRIBUNE

DELHI

DEHRADUN

DEHRADUN PLUS
Centre says can't give super powers to CBI
New Delhi, August 2
The government today rejected most of CBI's demands for making it an autonomous investigation agency, contending that "authority without accountability will be draconian," particularly for the investigation agency which, like the police, had the power to arrest, seize and raid, besides keeping the accused in confinement.
SC verdict to seal fate of Punjab, Haryana farmers in Gujarat
Ahmedabad, August 2
The Gujarat Government and farmers from Punjab and Haryana settled in the border district of Kutch are keeping their fingers crossed waiting for the Supreme Court verdict on the state government's move to oust "non-Gujarati farmers" from the state.
EXCESS PAYMENTS
Give back recovered amount to pensioners, apex court tells Punjab
New Delhi, August 2
The Supreme Court today directed the Punjab Government to return crores of rupees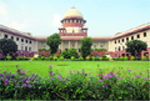 recovered from thousands of employees and pensioners. The government had recovered the amounts contending that it had made excess payments to them due to wrong fixation of their pay scales while they were in service.

OTHER PAGES

PUNJAB: Being targeted by Modi Govt, allege Sikh farmers from Kutch


HIMACHAL: Lack of space in Delhi mandi brings down apple prices


CHANDIGARH: Property set to cost more in city


LUDHIANA: Fireworks at MC General House


DELHI: Levy congestion tax to support public transport: Experts


Business:

Special fund for sick PSUs to meet SEBI norms

OPINIONS: A retrograde move

SPORTS: Srini stays out, Dalmiya to continue

WORLD: US 'extremely disappointed' with Russia over Snowden asylum


Lahore Log

The tribune guide to best colleges

Budget
2013-14

INDIA CHINA WAR 50 YEAR LATER

YEAREND SPECIAL: 2012

Year of survival

The tribune 130 years
a witness to history
book released by prime minister manmohan singh

Guide to best colleges

Results of Punjab Assembly Polls 2012

HIMACHAL VOTES 2012

EARLIER FEATURES
Flash floods hit Kargil; cloudburst in HP
Srinagar, August 2
Reminiscent of the flash floods that caused heavy damage in the Ladakh region three years ago, rains and flash floods hit Kargil district, causing damage to roads disrupting connectivity and damaging several houses last evening.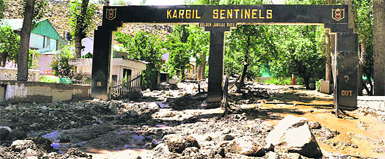 A washed away portion of the Leh-Srinagar highway in Kargil on Friday. — PTI

Moderate quake jolts North India : Details on J&K page

Bridge, road stretch washed away in Lahaul Spiti


Decks cleared for first National Cancer Institute in Haryana
* To be set up at Bhadsa in Jhajjar * Karnal to get North zone centre offering treatment up to tertiary level
Chandigarh, August 2
Two of the country's five proposed specialised cancer treatment hospitals will some up at Jhajjar and Karnal in Haryana. The first National Cancer Institute (NCI) will come up on the premises of Phase II of the All India Institute of Medical Science (AIIMS) at Bhadsa in Jhajjar. Karnal will get the North Zone Hospital for treatment up to tertiary level among the four National Zonal Cancer Hospitals to be set up.

Govt wants parties out of RTI ambit
August 2, 2013
40 feared dead as bus falls into Bhakra canal near Sirhind
August 1, 2013
Green light for 29th state Telangana
July 31, 2013
Crucial Tuesday for Telangana
July 30, 2013
India, Pak chalk out schedule for resuming dialogue
July 29, 2013
UK set to go ahead with controversial visa bond
July 28, 2013
Takht directs DSGMC ex-chief Sarna to do religious service
July 27, 2013
Court: Batla encounter not fake; IM operative convicted
July 26, 2013
Compensate Railways for loss in 2011 stir, SC tells Haryana
July 25, 2013
India, US keen to take civil N-deal forward
July 24, 2013
US Vice-Prez arrives to discuss trade, defence ties
July 23, 2013