LIFE+STYLE

CHANDIGARH

LUDHIANA

BATHINDA

JALANDHAR

AMRITSAR TRIBUNE

JALANDHAR TRIBUNE

BATHINDA TRIBUNE

JAMMU TRIBUNE

KASHMIR TRIBUNE

DELHI

DEHRADUN

DEHRADUN PLUS

Bhatkal admits to ISI link; remanded in NIA custody
New Delhi, August 30
The National Investigation Agency (NIA) was today allowed 12-day custody of Indian Mujahideen (IM) co-founder Yasin Bhatkal and his associate Asadulla Akhtar by a Delhi court. Before being flown to Delhi, NIA officials interrogated Bhatkal and Asadulla in Patna where the top IM operative reportedly confessed to his links with Pakistan's premier spy agency, the Inter Services Intelligence (ISI), a TV channel reported.



Editorial: Top terror catch
India launches its first defence satellite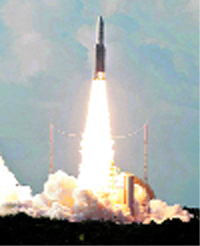 Bangalore, August 30
India's maiden dedicated defence satellite was launched by an European rocket early today, giving a boost to Navy's modernisation push to improve space-based communications and intelligence gathering over a wide oceanic region including the country's landmass.



Boost for Navy

The Ariane 5's heavy-lift launcher blasts off with the GSAT-7 satellite from the spaceport at Kourou in French Guiana.

OTHER PAGES

PUNJAB: 62,042 acres hit in 5 districts


HIMACHAL: 25% apartments reserved for Himachalis


CHANDIGARH: Wait for water gets longer


LUDHIANA: Jawan's son masterminded murder


DELHI: DUTA poll: Nandita 2nd woman president


Business:

Contraction in manufacturing, mining causes growth pangs

OPINION: Top terror catch

SPORTS: Inspired India in final, book a berth in World Cup

WORLD: Syria strike possible by Wednesday: France


Lahore Log

The tribune guide to best colleges

Budget
2013-14

INDIA CHINA WAR 50 YEAR LATER

YEAREND SPECIAL: 2012

Year of survival

The tribune 130 years
a witness to history
book released by prime minister manmohan singh

Guide to best colleges

Results of Punjab Assembly Polls 2012

HIMACHAL VOTES 2012

EARLIER FEATURES

Bhutan promises security cooperation with India
New Delhi, August 30
Bhutan today reassured India that it would not allow its territory to be used for anti-India activities by insurgent groups operating in Northeastern states. The assurance came at a meeting Union Home Minister Sushilkumar Shinde had with Bhutan Prime Minister Tshering Tobgay shortly after the latter's arrival here on a six-day visit to India.
As 'unwell' Asaram ignores summons, cops off to Bhopal
Jodhpur/Bhopal, August 30
Ignoring the summons, Asaram Bapu today failed to appear before Jodhpur police for questioning in a sex assault case and its team headed to Bhopal to interrogate him and make an arrest if he does not provide "concrete" defence.



Setback for Asaram in Gujarat HC
8,000 Indians queue up for trip to Mars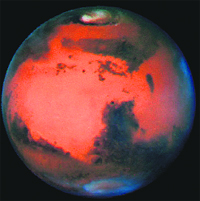 Chennai, August 30
As the deadline for registration nears, over 8,000 Indians have so far signed up for the one-way trip to Mars and settle down on the red planet, as 'Mars One' project is planning to establish a colony there in the next 10 years. 'Mars One', a not-for-profit foundation, intends to establish a permanent human settlement on Mars in 2023 and is registering those interested to make it up there.
Terror mastermind Bhatkal held
August 30, 2013
Re in tailspin amid concerns over oil prices
August 29, 2013
Govt steps in to put mega projects on fast track
August 28, 2013
Food Security Bill clears LS hurdle
August 27, 2013
Monsoon bounty: Good rains, plentiful grains
August 26, 2013
Sonia rules out early polls, sure of UPA-III
August 25, 2013
12 Andhra MPs suspended in LS
August 24, 2013
12 Andhra MPs suspended in LS
August 23, 2013
Govt seeks to negate SC order on convicted lawmakers
August 23, 2013
Chinese troops intrude into Arunachal
August 22, 2013