ENTERTAINMENT

FOOD TALK

CONSUMERS BEWARE!

GOOD MOTORING

LIFE'S LESSONS

MUSIC ZONE

FRUIT FACTS

WEBSIDE HUMOUR

CROSSWORD

WEEKLY HOROSCOPE
EARLIER FEATURE

CHANNEL SURFER

ULTA-PULTA

TELEVISION

GLOBOSCOPE

GARDEN LIFE

NATURE

FASHION

BRIDGE
No longer the other?
The Supreme Court judgment giving transgenders the status of Third Gender is likely to benefit nearly three to six million persons in India, who have been fighting for recognition of their identity
Seema Sachdeva

Dressed up in glittering saris, loud makeup and flashy jewellery, one can see them on various auspicious occasions — blessing newly weds or a new-born child with a badhai. Hijras, eunuchs, kinnars, khusras, aravanis, Shiv Shakthis, kothis, or jogtas, there are many names people use to address them. Often thrown out of their homes at birth or during adolescence for they are neither male nor female, the two binary parameters on which our society rests, they have to face ostracism from family as well as society.
"There's not even a place where I can be buried"


Laxmi Narayan Tripathi is no ordinary name. An intervener in the landmark judgment that changed the fate of transgenders all over the country, Laxmi has many credits to fame. A social activist, postgraduate in Bharatnatyam, teacher, choreographer, event manager, model coordinator, she was the first transgender to represent the Asia Pacific region in the United Nations. In an exclusive interview with Seema Sachdeva, Laxmi shares what it is to be a transgender.
---
'Art & Soul
A Deccani romance
Visual and poetic metaphors abound in Pem Nem, which is ostensibly a story of deep passion: love and longing, separation and union
B.N Goswamy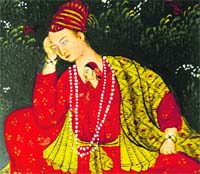 I should probably have titled this piece as A 'Dakhani' romance, and not Deccani, for that is how the language that grew up in that region — arguably the earliest-known form of Urdu — was called. In any case, terming it that way would have brought one closer to 'dakshina', meaning the South, the original Sanskrit word which turned into 'Deccan' through alien usage; but then few might have caught the reference.

His beloved's image in Shah ji's heart. Folio from the same PemNem manuscript. Deccan, from Bijapur; ca. 1600. The British Library, London


Broad brush
---
Fitness
good health
The heat is on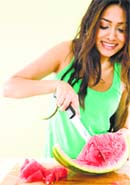 Rising temperatures in summer can create many problems. However, adequate fluid intake and some cooling fruits and vegetables can prevent these
Dr Anjali Mukerjee
With the rising mercury, most people tend to experience certain health woes such as nose bleeds, heat stroke, dehydration, skin rashes and prickly heat, sunburn and stomach upsets. Seasons change and our bodies too react to the season in predictable ways.


Watermelon has 95 per cent water content and is packed with Vitamin C, Vitamin A and potassium

Hair's how
A healthy diet and good hygiene can take check many hair woes


Dr Sonal Shah
Indian women have learned about maintenance of hair from their mothers and grandmothers. Hair-care tips have been passed from generation to generation and so, even today, with the wonders of science and technology all around us, most of us continue to look to age-old wisdom. While many of these home truths do have some truth in them, but in the context of modern living, some need to be firmly qualified. Here are a few common beliefs that need to be considered before these are blindly believed.
---
Society
The sea of adventure
The role of the sea, from time immemorial, reveals how people were linked with one another through trade and culture
Deepak Rikhye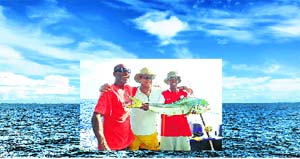 Egypt in 2500 BC commenced with sea trade on the Mediterranean and Red Sea. By 2300 BC Sumer, Iraq, had connected with the Harappan civilisation. Zheng He, a famous sea explorer of China in the 15th century, wrote, "We beheld huge waves like mountains".
The crew aboard Lady Nana with the 25-kg dorado that was caught in Malindi, a Kenyan coastal town. The fish, steeped in mystery, is also known as mahi, a name that originated in Hawaii and means 'strong'

---
Travel
Cruising through history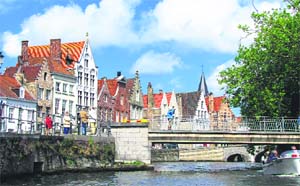 Bruges in Belgium is a scenic port from Middle Ages which has kept alive its old-world charm
Kalpana Sunder
Weeping willows overhang and ducks frolic. The Quay of the Rosary used to be the salt port of the Middle Ages when salt was imported from France and Germany to preserve perishable goods.

A boat tour through the meandering canals of Bruges is the best way to see the city

---
Entertainment
Actors by chance
In an industry where today every second actor belongs to a film family, there are many who have made it big as a result of their grit
Shoma A. Chatterji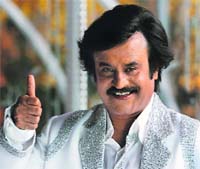 ONCE, birth into a film family was no way to attain stardom in Bollywood. It was a long, struggle to come up the hard way, while for a few, it was accidental. Today, star aspirants without a bloodline have a long and arduous uphill climb if at all they can make and glimpse that elusive rainbow at the end of the dark tunnel. Every second star today from Kareena Kapoor to Ranbir through Shraddha Kapoor and Alia Bhatt belong to film families who have inherited stardom.
Rajnikanth
Stars of the swinging sixties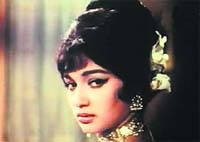 Glamour was their forte yet the girls' gang of the 1960s showed amazing female bonding, creating a valuable support structure for themselves. The camaraderie continues even when they are seventy plus
Nirupama Dutt
THEY were young, beautiful, talented in their own way, favourites of their directors and often rumoured to be romantically involved with them. Not only were they the reigning queens of the tinsel world of the Mumbai of the 1960s, each had a distinct identity.
---