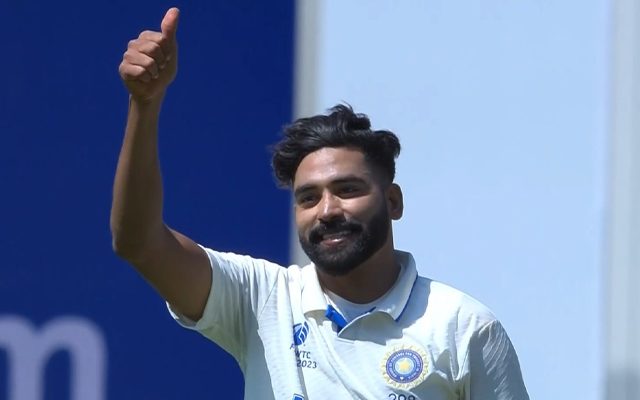 The second Test of the ongoing multi-format series between the West Indies and India saw the hosts set up a comeback after a heavily improved performance as compared to that of the first game. However, despite their improved showing, the Indian team has proven to be too much for the Windies to handle.
After the visitors posted 438 runs on the board in the first innings, the West Indies aimed to minimise their deficit as much as possible. However, despite the surface being a flat wicket suitable for the batters, the hosts were only able to amass 255 runs on the board before they were bundled out, and it was all thanks to star Indian pacer Mohammed Siraj, who bowled a fabulous spell in conditions that were completely against him.
Siraj took a fifer in the first innings to bring the Windies' batting attack to its knees. His spell was crucial in limiting the hosts to a total of 255 runs and maintaining India's lead. Bowling such a spell on a batting wicket, Siraj came forward to reflect on the strategies that went behind such a performance.
"First of all, this performance was really good because it's not easy to take a five-fer on such a flat wicket, the pitch wasn't doing much. I wanted to keep it stump to stump. From there if it seams, it's really good. That was my plan, just to keep executing this simple plan. Today we had a relatively new ball too, so it was swinging. Tomorrow we'll start with an older ball, we'll have to keep simple plans, not give away too many runs and just keep building the pressure," Siraj was quoted as saying by Cricbuzz.
The star pacer's spell was followed by a magnificent batting performance by the Indian team. Posting 181 runs through half-centuries by Rohit Sharma and Ishan Kishan, India posted a target of 365 runs for the Windies to chase down.
content powered by