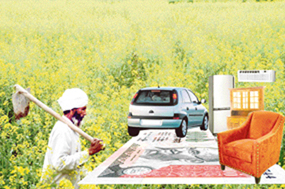 Selling land, Reaping gains
Lavishly-renovated houses and glistening cars are a common sight in villages as farmers become cash-rich after disposing of landholdings, says Shveta Pathak
The real estate boom has not just made property dealers and speculators cash-rich, but those in agricultural sector, too, have reaped rich gains. Lavishly-renovated houses and glistening luxury cars are not a rare sight in any village where the residents have seized the opportunities emanating from the boom.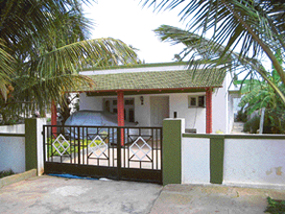 A village transformed
Property prices shoot up in a non-descript village as airport comes up near Bangalore, says Jangveer Singh
A countryside where every one is in a hurry to sell! Yes that's what Devalhalli taluk where the upcoming international airport is coming up has become. Thousands of farmers have sold off their land since the last two years when the "gold rush" began. Hundreds more line the sub-tehsil office as well as the offices of property dealers at Devanhalli, to prepare papers for the land deals.
Zirakpur Urban Estate far from reality
The ultra-modern Zirakpur Urban Estate, to be developed by the Punjab Urban Development Authority (PUDA) in Singhpura, Ramgarh Bhudda and Nagla villages to give a fillip to the planned urban growth, continues to hang in fire even as the farmers and elected representatives are up in arms against the government's move.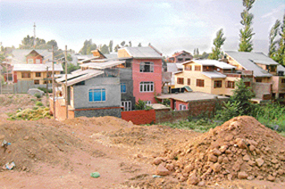 A 'metro' in the Valley
Ehsan Fazili explains how Srinagar is bursting at seams leading to urban chaos
What has changed the real face of Srinagar city manifolds over the past two decades is the growing urbanisation, shaping it as a metropolitan city with population growth beyond 10 lakh. The latest figures show that the population has grown from 8 lakh to 13.52 lakh leading to a heavy burden on the vital sector of basic amenities.
Tribune photo by Amin War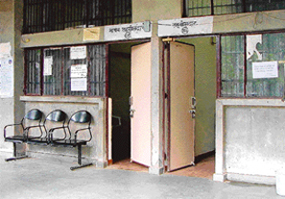 Ban on GPA to make deals in Haryana transparent
With an aim to bring transparency in the sale and purchase of apartments in Haryana, Haryana Urban Development Authority (HUDA) has now banned property transactions through General Power of Attorney (GPA). The introduction of Haryana Apartment Ownership Act, 1983, approved in the review committee meeting of HUDA on June 29, will also help in controlling speculation in real estate prices.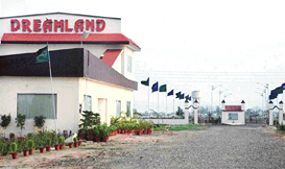 Colonies dot Punjab-Haryana border
Naraingarh highway turns into a new property destination, finds out Rahul Das
An interesting new trend in property growth is taking place in Ambala on the Haryana-Punjab border, particularly on the Naraingarh highway.
Most of the colonies have a campus with security, wide roads, modern sewerage system and parks. — Tribune photo by Neeraj Chopra

HUDA plans new sectors in Hisar
A silent revolution in real estate development is in the offing in the historical city of Hisar. While on the one hand, Haryana Urban Development Authority (HUDA) has initiated the process for development of seven new sectors in the district, private colonisers have also evinced interest in the city.
The ways of will
R. P. Malhotra discusses transfer of property by succession
Transfer of ownership title of the assets and property left by the deceased in the name of his legal heirs is known to be the transfer by succession. Generally, law has its own procedure while transferring the ownership title of the property left by the deceased in the name/s of one's legal heirs by duly verifying their antecedents.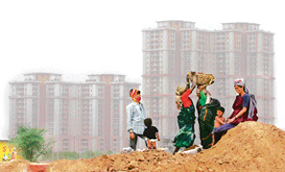 SEZ thrust for Gurgaon
The signing of the joint venture between Mukesh Ambani-led RIL and the Haryana State Industrial Development Corporation (HSIDC) for setting up the world's one of the largest Special Economic Zone (SEZ) on 25,000 acres of land spanning from Garhi Harsaru in Gurgaon district to Jhajjhar has raised all-round high hopes of faster growth and development of this district.
Labourers work in front of high-rise residential colonies in Gurgaon. The signing of the joint venture between Mukesh Ambani-led RIL and the HSIDC has raised all-round hopes of faster growth and development of this district. — Reuters photo

TAX tips
No rebate on housing loan taken from relatives
Q. I want to complete the construction of my house for which I require funds. I am more than 65 years and may not be eligible to get bank loan. My wife, a government servant, has retired and got pension benefits.
Buzz on Bourses
Auto mall in Hyderabad

Raglan Group diversifies
Ansals in Meerut
Unitech to invest Rs 600 cr
Godrej keen on Bengal