Fruitful season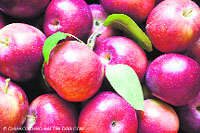 Despite unfavourable weather conditions, with frequent hailstorms during early stages of the crop, the hill state has achieved a record apple production during the current season, which saw emergence of local markets. The horticulture department had estimated an output of 2.40 crore standard boxes but the production has already crossed 2.65 crore boxes. Every day about 1.25 lakh to 1.5 lakh boxes are being exported out of the state.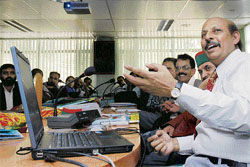 SHIMLA DIARY
Early polls shatter plans
The announcement of early assembly polls in Himachal may have left the Congress MLA's high and dry but the BJP leadership is thanking the Election Commission of India for saving them from the numerous pre-poll sops that the chief minister Virbhadra Singh had in his kitty.

Debatosh Sengupta talks on the role of digital photography. — A Tribune photograph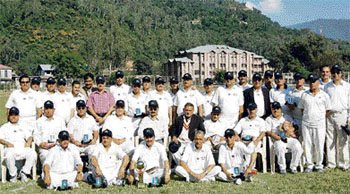 Bowled over
India's win in T20 served as an inspiration for Mandi's cricket enthusiasts. The Paddal stadium here became the pitch for the old and young last fortnight, when two matches were played between veterans from Mandi and Chamba, and the Press club-Mandi and District Cricket Association.

— A Tribune photograph
vignettes
The play of light & shade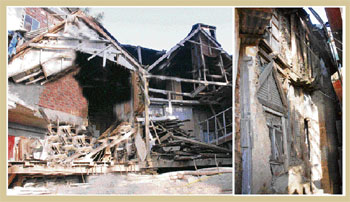 It may interest the readers to know that Shimla, along with other larger cities in India, was the first centre to establish commercial photography. T. Reinecke and C.W. De Rusett used to visit Shimla in 1850s and during that period De Rusett switched from a tailoring job to commercial photography.


Photography giants Samuel Bourne and Shepherd had their studio on the ground floor of Talbot House.
Villagers to open doors to tourists
Home away from home
With a view to promote rural tourism, the government has planned a 'home stay scheme' where villagers can open up their houses for tourists. It will entitle them several incentives, including free land use change and exemption from luxury taxes and VAT.
A toxic journey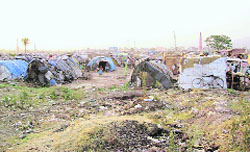 With no regulatory norms for maintaining air and water bodies, the industrial area of Baddi-Barotiwala-Nalagarh has been polluted to its limit. Toxic effluents are being dumped in all water bodies, including various nullahs like Sitomajri, Sandholi and Baddi. Even the large number of scrap dealers are adding to this problem.

Jhuggi-dwellers make matters worse.
Sportsman spirit
Three-day meet of cadets held at Chail saw five schools participate in a variety of events
A strong sense of communion, comradeship and national integration prevailed at the three-day pentangular meet of cadets. The meet saw 150 cadets from five Rashtriya Military Schools of Dholpur, Belgaum, Bangalore, Ajmer and Chail participate in games, debates, plays, quizzes and painting.
CITIZEN FIRST
In the name of Constitutional duty
Election duty of government servants, targeting teachers, is back once again. Not liked by the teachers, manipulations will soon start to escape from it. This makes the people at the civil magistrate office more privileged, to oblige the known and show the power to others.