CM skips visit to Flood-hit Muhar Jamsher village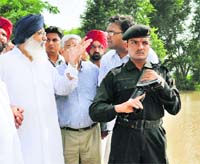 Fazilka, September 21
Chief Minister Parkash Singh Badal visited flood-hit border villages in Fazilka district today. He was accompanied by Financial Commissioner (Revenue) AR Talwar and Principal Secretary G Vajralingam Transport and Technical Education Minister Surjit Kumar Jyani and Ferozepur MP Sher Singh Ghubaya.



Chief Minister Parkash Singh Badal at a flood-hit village in Fazilka district. Photo: Praful Chander Nagpal

Triangular fight did Panthic Morcha in
Amritsar, September 21
While the Panthic Morcha was formed to give a "tough fight" to the ruling SAD in the SGPC elections, it was virtually routed in the poll.
Summon Brar to Takht for poll mess. say US Sikhs
The American Gurdwara Parbandhak Committee has expressed dismay over the way the SGPC elections were conducted and appealed to the Akal Takht Jathedar to bring to "book all those instrumental in rigging the poll".
Probe into illegal voting too little, too late, says Capt
Chandigarh, September 21
Punjab Pradesh Congress Committee President Capt Amarinder Singh today said the inquiry ordered into illegal voting in the SGPC elections was too little and too late, as even non-Sikhs were allowed to vote in Chief Minister Parkash Singh Badal's village.


SENDING YOUTHS TO IRAQ
Centre names 4 registered agents
Chandigarh, September 21
Less than a month after the Punjab and Haryana High Court facilitated the return of Indian youths from Iraq, the Union Ministry of Overseas Indian Affairs has named four registered and unregistered agents involved in sending the workers there.
Seven districts with dismal female literacy rate under Sakshar Mission
Bathinda, September 20
Seven districts in the state with female literacy rate less than 50 per cent, have been selected under the Government of India's Sakshar Bharat Mission:2012.
Fake currency worth Rs 2.94 lakh, Pak SIM cards recovered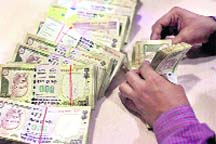 Ferozpur, September 21
The BSF troops have seized a consignment of Fake Indian Currency Notes (FICN) amounting to Rs 2.94 lakh, along with three Pakistani SIM cards, from an area close to Border Outpost (BOP) Dharma, near Border Pillar 138 in the Amarkot area here. "The BSF sleuths yesterday observed some movement along the zero line through their night-vision devices and continued surveillance in that area throughout the night.


Ignorance a hurdle in treating Alzheimer's disease
Faridkot, September 21
It is a basic human right to be loved and nurtured. However, owing to rampant superstition and quackery in the rural areas of Punjab, hundreds of elderly persons afflicted with the Alzheimer's disease, most of them suffering from acute dementia, are confined to a room in their houses.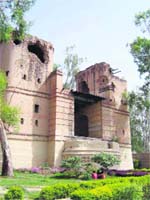 Historic Hussaniwala Rly Station cries for attention
Ferozpur, September 21
The Hussaniwala Railway Station, which once served as "gateway to Lahore" today stands abandoned bearing ample testimony to the fierce battle which was fought here between Indian and Pakistani troops during the battle of 1971. Though many senior officials visit the station situated next to the National Martyrs Memorial along the border, no initiative has been taken to preserve this important landmark.


The historic building of the Hussaniwala Railway Station in a dilapidated condition. Photo: Anirudh Gupta

Government to subsidise Abohar's green gas project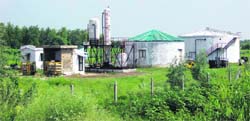 Abohar, September 12
The country's first 600 cubic metres compressed biogas bottling plant (non-conventional energy source) has been set up at Kala Tibba village near here.



The biogas plant near Abohar. Photo: Raj Sadosh

Clash in counseling dates leaves students in lurch
Patiala, September 21
Clash in counselling dates of Baba Farid University of Health Sciences (BFUHS) and Guru Ravidas Ayurved University, Hoshiarpur, has invited the wrath of many students and their parents.
ANMs protest outside Civil Surgeon's office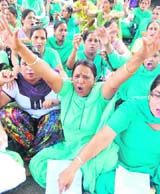 Patiala, September 21
Auxiliary Nursing Midwives (ANMs) and Lady Health Visitors (LHVs) staged a protest outside the office of Civil Surgeon, Patiala, under the banner of ANM and LHV Union, Punjab, and raised slogans against the Punjab government and the Department of Health and Family Planning to protest against the non-acceptance of their demands. They also handed over a memorandum to Civil Surgeon Dr Usha Bansal.



Members of the ANM and LHV Union Punjab at a protest in support of their demands in Patiala on Wednesday. Tribune photo: Rajesh Sachar

Freedom fighter faces another battle
Patiala, September 21
While three generations of the Bhalla family spent their lives in the service of the nation fighting the British during the freedom struggle and later by joining the Army, their third generation is fighting a lonely battle to save their religious freedom.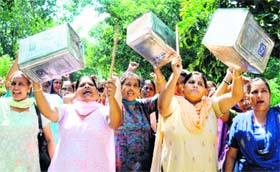 NOISY PROTEST : Members of the Anganwari Mulazam Union Punjab beat cannisters in support
of their demands in Chandigarh on Wednesday. Tribune photo: Manoj Mahajan
One more test positive for dengue in Patiala
Patiala, September 21
Thirtysix-year-old Iqbal Singh of Ranjit Nagar here tested positive for dengue at Narain Hospital here today. Two patients had tested positive for the same yesterday at the Government Rajindra Hospital. Iqbal Singh is working in Delhi Police and had come home on a leave.
Fancy numbers auctioned
Patiala, September 21
The district transport office today auctioned fancy numbers and earned lakhs of rupees as revenue. While 0001 was auctioned for Rs 5 lakh by a private firm, 0002 fetched Rs 3 lakh. DTO GS Chahal said the rest of the fancy numbers would be auctioned on September 27.
Rail traffic restored
Abohar, September 21
The Abohar-Sriganganagar rail traffic, which was disrupted due to partial caving in of the track near the Panjkosi rural station last night, has been restored, said official sources.
Deletion of names from voters' list
Resolve issue in 15 days, HC tells Gurdwara poll panel
Chandigarh, September 21
A day before the declaration of the SGPC election results, the Punjab and Haryana High Court today directed the Gurdwara Election Commission to decide within two weeks the issue of deletion of names of 4,786 voters from the list.
Custodial death: HC dismisses Punjab's plea
Chandigarh, September 21
The State of Punjab's attempts to wriggle out of a tight corner, in a case involving the death of an undertrial in jail due to delayed medical treatment, have failed to find favour with the Punjab and Haryana High Court.


1 held in firing incident outside Patiala varsity
Patiala, September 21
The police has registered an FIR and arrested one person in a firing incident involving two warring students' faction outside Punjabi University here last evening. Meanwhile, the four injured persons are out of danger.
Booked for killing paramour
Patiala, September 21
The Tripuri police has registered a case of murder against Iqbal Singh, a resident of Patiala, for allegedly strangulating his paramour to death and later trying to conceal the victim's identity by injuring her face with a spade.