COLUMNS



THIS ABOVE ALL

TELEPROMPT

GOOD MOTORING

LIFE'S LESSONS

LEXICON

NETWATCH

FOR CHILDREN



CROSSWORD

RHYME TIME
Earlier Feature


TELEVISTA


AUDIO SCAN

Starry dreams
Bollywood remains a magnet for fortune seekers. Vimla Patil takes a look at few newcomers and some of the Hindi film industry's biggest stars, who came to the shores of Mumbai with stardust in their eyes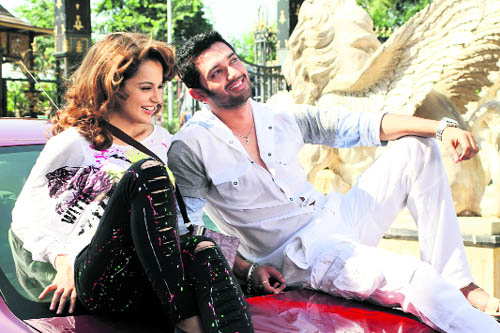 Son of Union Minister Ram Vilas Paswan, Chirag made his Bollywood debut in One & Only. His second film Miley Naa Miley Hum with Kangana Ranaut is currently running
Mickey mania
As Mickey Mouse, world's most recognised cartoon character, celebrates his birthday on November 18, check out some interesting facts about this Disney character:
n Mickey became an instant hit on November 18, 1928, with the release of Steamboat Willie, the first ever cartoon with synchronised sound. At that time, most other studios were still producing silent films while Disney adopted sound and raised the standard.
Game point
This Children's Day, make your own eco-friendly indoor game with Gaurav
All of us love playing indoor games. When we have a gathering or a sleepover with friends, it is so much fun to get together and play these games. Today we will help you make your very own eco-friendly indoor game. You can customise and make it on whatever theme you want — pirates, jungle etc.
Elegance with zari
Look chic and fashionable in zari attire, says Banalata Bipani
Champa Swaminathan travelled all the way from Delhi to Chennai to shop for the famous`A0Kanjeevaram silk saris`A0for her son's wedding this winter. Her budget was Rs 50,000 for five saris, but her bill, even after much haggling, was Rs 68,000. "You could have bought these within your budget six months ago. Prices have shot up in the past couple of months after the gold price shot up," the salesman told her.