ART & LITERATURE

'ART & SOUL
ENTERTAINMENT

TELEVISION

GARDEN LIFE

NATURE

FOOD TALK

CONSUMERS, BEWARE!

FASHION

GLOBOSCOPE

BRIDGE

ULTA-PULTA
EARLIER FEATURE

TRAVEL

RELATIONSHIPS

DREAM THEME

TIME OFF
No Child's Play This
As a society, we might pride ourselves on being nurturing and treating children as 'God's gift', but the truth is that there is no system in place to ensure that children are valued by the family, educational institutions and the state as an asset as well as a resource for the future, writes Aruti Nayar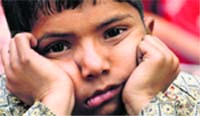 WE love our children, or at least, claim to do so, especially if one were to go by the outrage expressed by the Indian media and the public over the Norwegian child care department's bid to take the kids of the Indian geo-scientist into its custody, mainly due to the 'disconnect with parents.' They were removed from their parental home and the subsequent debate raised critical concerns about what is meant by the concept of "best interest" in matters relating to children, and parenting.
Odes to a monument
K. D. L. Khan takes a look at some of the costliest paintings of the Taj Mahal, the famous edifice which has inspired generations of painters world over
In 2011, 24 lakh tourists visited the Taj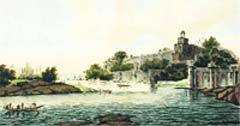 Mahal and conservatively more than 100 lakh of photographs must have been taken of the famous edifice to enliven photo albums all over the world. The very first photographs ever taken of the Taj Mahal in 1849 was by one Dr Murray and this 150-year-old archival collection of Taj Mahal photographs was auctioned for Rs 4 crore in 1999 by his descendants. Dr Murray lived in Agra for 20 years from 1848 to 1868.

William Hodge's Taj Mahal aquatints, published as a book, was sold for Rs 22.9 lakh
Haven for hanguls
The Dachigam National Park in Kashmir is again becoming a safe abode for endangered species, writes Azhar Qadri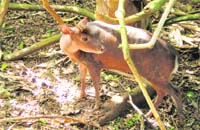 On the outskirts of Srinagar city, a majestic swath of forest serves as the last safe abode for many endangered animal and bird species, including the rare Hangul or Kashmiri stag. As snow unsettles life across Kashmir, inside Dachigam National Park life goes on to complete its annual circle and one man, Nazir Malik, who has spent half his life in forests and mountains of the state, articulately pleads for the critically endangered Hangul.
Enchantment with creative loom
Weaving traditions of India are fascinating but there is danger of some of them getting lost due to negligence. By sourcing and marketing less-known weaves, Ritika Mittal is trying to keep alive the cultural practices of the North-East. A report by Smita Deodhar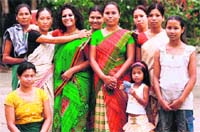 Banarasi, Chanderi, Paithani, Ikat, Baluchari... the great weaving traditions of India make up a long and luminous list, and the fabled fabrics continue to enjoy great popularity despite changing dress codes. But try to locate the Rhimai, Mising, Konyak weaves on this list, and you'll draw a blank. These are just three of the vast repertoire of handloom weaves produced in each tribal home in villages in India's north-eastern states.
Ritika Mittal (third from left), who went to the North-East region to seek fabric, ended up making an emotional connection with many
Perched on a high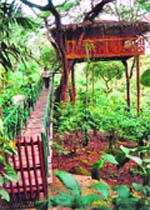 With its Edakkal Caves, homestays with tree houses among the coffee plantations, Wayanad in Kerala provides a soothing alternative to weary tourists, write Hugh and Colleen Gantzer
We are perched in a soaring tree. It's a gulmohar tree thirty-five feet above the forest floor, in the midst of a coffee plantation, deep in the highlands of Kerala's Wayanad. There is every comfort. There is a mini-fridge; a combination safe; a coffee-maker; a TV with its own DTH dish; a Milano shower unit, which offers a choice of overhead sluicing, hand-held spraying, or multiple drenching from six jets, all at the pressure and temperature of your choice; and all other trappings of starred living.
A view of the tree house perched on a gulmohar tree, 35 feet above the forest floor, in a coffee plantation in Wayanad

The gay traveller
Conservative India is an unlikely hotspot on LGBT tourists' map, writes Diksha Madhok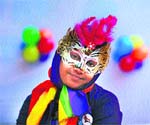 When Thomas Roth first visited India, he was often asked about his wife and children—questions he would try to evade. That was 30 years ago, when homosexuality was a criminal offence in India and for many the term "gay" only meant "happy". Roth is again planning a trip to India, this time with his partner, and hopes the visit will coincide with the annual Queer Pride parade in New Delhi.
Changing mindsets have created business opportunities for travel operators, who are now portraying India as a gay-friendly destination Photo: Reuters
Rehash formula
Expect a flurry of remakes from Hindi cinema in the weeks and months ahead as most of the filmmakers want to make merry by jumping on to the sequel bandwagon, writes Saibal Chatterjee
The last major Mumbai film released in the year gone by was Farhan Akhtar's much-hyped sequel to 2006's Don, which, in turn, was an updated remake of the iconic 1978 Amitabh Bachchan-starrer of the same name. The commercial success of Don 2 wasn't surprising at all. When you have Shah Rukh Khan heading the cast, a bumper opening is guaranteed.

A feminine feminist
M. L. Dhawan on the multi-talented artiste Shabana Azmi, who has been conferred with the Padma Bhushan
Shabana Azmi, who has been awarded the coveted Padma Bhushan for her contribution to the development of purposeful cinema this year, richly deserved this recognition. With her power-packed portrayals, the roles performed by this multi-talented artiste became a voice for women in Indian society.
FRUIT FACTS
An Apple a Day