Guide to best colleges

Results of Punjab Assembly Polls 2012


THE TRIBUNE DEBATE: NCTC

Army Chief's Age Row

2011: THE YEAR OF UPRISINGS

Punjab Public Transport, an investigation

WORLD CUP 2011: CRICKET SPECIAL

Turbans

EARLIER FEATURES

No early troop reduction in J&K
New Delhi, July 9
The Army has not decided to reduce the troop strength from the J&K. Top commanders are of the opinion that any lowering of guard could be a setback to the hard earned peace. The Army's response comes at a time when there is a heated debate on withdrawal of the Armed Forces Special Powers Act from parts of the state.
Pranab-Mamata meeting fails to materialise
New Delhi, July 9
UPA presidential nominee Pranab Mukherjee was in Kolkata today to seek support for his candidature in the July 19 election but his much-awaited meeting with key Congress ally Trinamool Congress chief and West Bengal Chief Minister Mamata Banerjee failed to materialise, raising serious questions about the durability of her relationship with the UPA government at the Centre.
Flood devastates Assam fields
Guwahati, July 9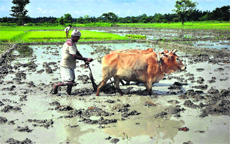 The devastating flood in Assam, besides taking at least 124 lives, has left a trail of destruction especially in the agriculture sector, the backbone of state's economy.

A farmer ploughs a field at Bogalimari in Baska district of Assam on Monday. — PTI

At birthplace, a few still remember Guru Dutt on his birthday
Bangalore, July 9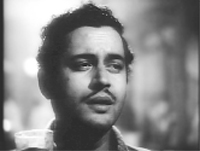 In the city where Vasanth Kumar Padukone, better known as Guru Dutt, was born on this day 89 years ago, no event has been held to celebrate the occasion even though the city boasts of a robust film culture. But not everyone in the city has forgotten him.

UPA now focuses on V-P nominee; Ansari has edge
July 9, 2012
Stage set for Shettar to be Karnataka CM
July 8, 2012
SC quashes graft case against Maya
July 7, 2012
India, Pak fail to narrow differences
July 6, 2012
The 'God' of all particles is here, almost
July 5, 2012
Air India pilots call off 58-day strike
July 4, 2012
Cancel Pranab's candidature, he holds office of profit: Sangma
July 3, 2012
Rains will be delayed by a week in the North
July 2, 2012
BCCI bans four IPL players for fixing
July 1, 2012
Jundal, Saeed were in 26/11 control room in Karachi: PC
June 30, 2012