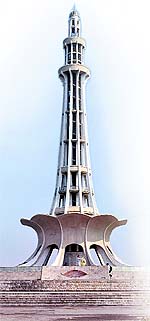 CAN the citizens of a democratic state contribute to their development, or an improved management of their affairs, apart from periodically electing their rulers or using once in a while their power to effect regime change?
An answer in the positive was offered at a well-organised Development Solution Forum recently held at Bangkok by an Oxfam-led consortium of development and academic institutions. The eight stories of successful citizen action from Asian countries presented there should be of interest to Pakistani activists who are exploring the non-state path to progress.
Two initiatives for improvement in the quality of life in towns owe their success to their mayors' ability to mobilise the local communities for their own development.
In one of these towns, Libon, in the Philippines, Mrs Agnes Dycoco, elected mayor for three consecutive terms, launched a number of projects, especially in the areas of education and health, to meet the basic needs of the town's 66,345 residents, more than half of them living below the poverty line.
Her efforts met with remarkable success because, besides carrying the population with her, she was able to win the confidence of the authorities and establish a partnership with regional and national agencies and NGOs. The story of this town presents a purely development model as the mayor sees the elected leaders in local government as "development managers" rather than "political machines".
The mayor of the other municipality, Koh Kha Tambon, in Thailand, Ms Penpuk Rattanakumfu, also has won three consecutive terms in office. She is firmly committed to the political road to progress. While studying for a Master's degree in political science and local government, she imbibed the view that accountable local governance and active community participation can be achieved by strengthening civil society.
She developed a four-point project comprising the concept of a 'liveable city', building public-mindedness, enhancement of participation and learning processes, and being an autonomous and independent community.
Both these cases presuppose the existence of a system of local government, regular elections, helpful oversight by higher tiers of governance and a duly sensitised citizenry.
If these conditions are met and the people can learn to elect persons of sound knowledge and vision, similar experiments could be carried out in Pakistan too, for they are in the nature of efficient use of the already available space for public uplift.
The third example of citizens' initiative came from Cambodia and its objective is to raise women's share in parliament and services. A national coalition of local NGOs called the Committee to Promote Women in Politics has won considerable success in the seven years of its existence. This narrative should not be unfamiliar to Pakistanis as promotion of women's participation in politics has been one of the NGOs' most notable successes.
Incidentally, Cambodia — the killing fields of yesteryear — is not as backward a country as many Pakistanis might think. Women there account for 51.4 per cent of the population, hold 19 per cent of the seats in the National Assembly and 14.6 per cent in the Senate, 7.7 per cent of ministers' offices and 8.2 per cent of the posts of secretaries of state.
The work of the Janagraha Centre for Citizenship and Democracy, Bangalore, for improving the quality of urban populations, through documentation of financial affairs, campaign against corruption, promotion of citizens' participation and developing an index to measure the quality of citizenship, is also worth studying.
So is the crusade for peace carried out by Yaena Salamae, who belongs to the Muslim community in southern Thailand where thousands of lives have been lost in ethnic violence over the past eight years. The loss of her son turned this simple and quiet housewife into an active and articulate defender of innocent people and a formidable advocate for peace.
From Indonesia came a report on a multi-dimensional social development project, heavily backed by donors, a model Pakistanis are quite familiar with.
Of the eight stories of change brought about by citizens, two that stand out for originality and their potential for direct impact on governance deserve special notice.
Samadhan is the name of a pilot project launched in two districts in India, one in Madhya Pradesh and the other in Orissa. (A similar project is said to have been developed earlier in Kenya.) Under a partnership between the collector of the district, a leading civil society organisation and the local media, the project creates an Internet-based platform for citizens to directly demand their service entitlements under national and state government schemes and track their fulfilment.
The project works like this: a citizen can file his complaint against a delay in receiving his entitlement in the Samadhan system through a phone call, SMS or the web. The computer registers the complaint by location, time, date, type and other particulars. These complaints are read by local officials and they are required to indicate appropriate courses of action.
The complainant can keep track of action taken by the administration via SMS or website. Once the matter is resolved the complainant is duly informed. It is said that Samadhan gives the citizens the power to take their grievance to the government without any cost or hassle but the benefit of people's empowerment means much more than cutting costs, financial as well as those of access to redress forums.
The other project, this one from Vietnam, is called Provincial Governance and Public Administration Performance Index (PAPI). A joint effort of UNDP, the Vietnam Fatherland Front and an NGO, PAPI complements a government programme for monitoring the country's reform master plans. The project measures from the citizens' viewpoint provincial governance (63 provinces) and public administration under six heads: (i) participation at the local levels; (ii) transparency; (iii) vertical accountability; (iv) control of corruption; (v) public administrative procedures; and (vi) public service delivery.
These heads are divided into sectors. For instance, the public service delivery has four sectors — public health, public primary education, infrastructure, and law and order — and each sector is further divided into three to seven service entitlements. The index is compiled on the basis of responses from a cross-section of the population and attempts are made to ensure a comprehensive representation of citizens.
Both these initiatives can give ordinary citizens a feeling of empowerment and control over their day-to-day affairs but in my view they lag behind Pakistan's Orangi Pilot Project.
However, all these success stories run parallel to states' avowed policies and depend on national governments' goodwill and international support. Such help is unlikely to be available to a citizens' enterprise that challenges the development paradigm sanctified by the custodians of power at home and at the global level.
It is true that removal of public complaints at the local level impedes the rise of mass movements for a radical change that addresses all forms of injustice and exploitation. But in societies where prospects for establishing a new and egalitarian order are not in sight, citizens' initiatives for alleviating the people's suffering may not be fruitless.
By arrangement with Dawn, Islamabad