Pollution down but still alarming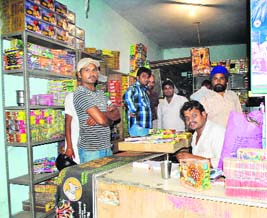 Patiala, November 4
Punjab Pollution Control Board (PPCB) officials have appealed to the people to not to burst crackers on Diwali which leads to a massive environment and noise pollution. With the board along with various NGOs and educational institutions spreading awareness in this regard, air and noise pollution levels on Diwali have reduced in the state in the past couple of years. However, the pollution levels are still much above the permissible limits.
A shop selling firecrackers in a residential area in Patiala. Tribune photo: Rajesh Sachar

State's cycle industry fast losing out to China

Ludhiana, November 4
All is not well with the bicycle industry in Punjab even though it accounts for 95 per cent of the total production in the country and provides direct and indirect employment to more than 35 lakh people. Lack of incentives from the Union and state governments as well as the missing supporting framework for research and development in the field are the main causes for concern.
Workers at a cycle manufacturing unit in Ludhiana. Tribune photo: Himanshu Mahajan
Another jailbreak attempt in Ludhiana
Ludhiana, November 4
Twelve jail inmates, including Umesh Karda, key accused in the DSP Balraj Singh Gill murder case, Rajesh Kumar, Baljinder Singh, Aklesh Kumar, Ravinder Singh, Jasvir Singh, Sonu and Shamsher Singh tried to escape from the Borstal jail today by throwing chilli powder into jail warder Balwinder Singh's eyes.
Cell phone seizures ring alarm bells


Amritsar, November 4
The most sought-after gadget among inmates at the high-security Amritsar Central jail is cell phones. In the past two days, the jail authorities have seized five activated mobile sets. Earlier, the authorities had seized 30 cell phones during a weeklong search operation. Since January this year, at least 25 cases have been registered against various inmates for possessing cell phones. The seizures are important as Intelligence reports say that Amritsar has become a transit route for smuggling drugs from Afghanistan and Pakistan to various European countries.
Prices down, cotton farmers hold back stock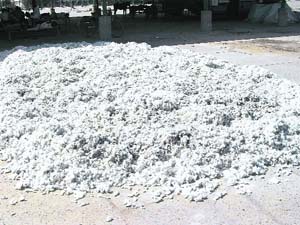 Chandigarh, November 4
With the international prices of cotton lint having dropped from $ 2.19 per pound (454 gm) in 2010 to 72 cents per pound, cotton growers in Punjab are also getting very low prices for their produce this year. So far, 1.96 lakh bales of cotton have arrived in different mandis of the state and the farmers are getting anything between Rs 3,000 and Rs 4,370 per quintal. In the corresponding period last year, the farmers had got between Rs 3,800 and Rs 4,886 per quintal. Because of the low prices, most cotton growers in the Malwa belt are still holding on to their produce.
Govt holds awareness camps for brick kiln owners on eco-clearance
Chandigarh, November 4
With the production of bricks coming to a halt, leading to a sharp escalation in its prices, the state government has upped its efforts to convince brick kiln owners to resume production by getting the environment clearance.
Punjab to house its offices in three buildings
Chandigarh, November 4
Peeved at the lack of response from its various departments, the Punjab Government has once again written to the Finance, Principal and Administrative Secretaries to provide in detail the requirements for their respective offices.
Wrongly parked trucks pose threat to commuters at Khamano town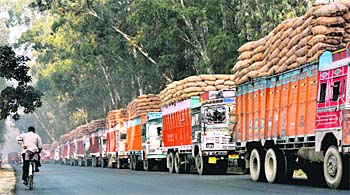 Ludhiana, November 4
A long queue of paddy-laden trucks parked on the national highway No. 95 near Laxmi Rice Mills in Khamano is a common sight these days. This leads to frequent traffic jams in the area, besides posing a danger to commuters travelling between Chandigarh and Ludhiana.
Paddy-laden trucks parked on the national highway in Khamano. Tribune photo: Himanshu Mahajan

Institute to train farmers in crop management
Fatehgarh Sahib, November 4
The National Institute of Food Technology Entrepreneurship and Management (NIFTEM) has adopted three villages of the district to provide training in the management of various crops to farmers. These villages are Deramian Meer, Peerjain and Panjoli.
Expert: Only 50% mothers breastfeed their babies
Bathinda, November 4
Only 50 per cent of mothers in Punjab breastfeed their babies which is a dismal figure. This was stated by Dr Ulka Jamal, principal trainer from Breastfeeding Network of India, an NGO.
Principals await job letters
Ludhiana November 4
Even after obtaining the green signal from the Punjab and Haryana High Court, the state government has yet to hand over job letters to college principals selected through direct recruitment. The vacancies have not been filled since more than a decade. Recruitment was last held in 1999 when five posts were filled.
Livestock contests in Punjab from November 16


Jalandhar, November 4
To promote dairy development, the Animal Husbandry Department will organise district-level livestock championships and milking competitions in all 22 districts of Punjab from November 16 to December 21. Animal Husbandry Minister Sarwan Singh Phillaur said out of the budget of Rs 1.98 crore sanctioned for the purpose, Rs 1.21 crore would be distributed among the winners.
Animal Husbandry Minister Sarwan Singh Phillaur at a press conference in Jalandhar.
Govt to nurture area-specific industrial hubs
Chandigarh, November 4 Deputy Chief Minister Sukhbir Singh Badal today said the state would nurture area specific industrial clusters to develop industry according to the strengths of that particular region. The Punjab Government was committed to attract at least Rs 1 lakh crore investment in the state in the coming four years, Badal said during Invest North Conclave organised by CII in Gurgaon.
Gurdaspur hotels say no to sewage treatment plants
Gurdaspur, November 4
Notwithstanding a directive by the Punjab Pollution Control Board (PPCB), hotels and restaurant owners of the district have refused to set up sewage treatment plants on their premises, claiming that it was not a financially viable option.
Trade unions to go on 2-day strike, says CITU gen secy
Ludhiana, November 4
The CITU national general secretary, Tapan Sen, who is a Rajya Sabha member, said today that all trade union bodies would observe a nationwide 'satyagraha' on December 18 and 19. They would lay a siege to Parliament on December 20 and observe a strike on February 21 and 22.
Employees' body alleges misuse of funds at hospital
Sangrur, November 4
The district president of the Democratic Employees Front of Punjab, Swaranjit Singh, has accused the local Civil Hospital officials of misusing funds worth lakhs of rupees collected as user fee and test charges from patients.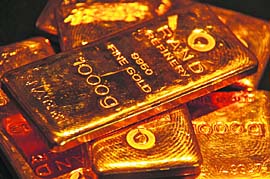 Record gold sale by Ludhiana post offices
Ludhiana, November 4
The district continues to maintain its lead in the sale of gold coins through post offices in the state. An official of the Circle Post Office, Chandigarh, said the sale of gold coins worth Rs 1.43 crore had already been made by the post offices in Ludhiana this financial year. Jalandhar and Chandigarh followed Ludhiana, he said. In fact, the sale of gold coins in Ludhiana is among the highest in North India, said Sudikshan Vadish, Areas Sales Manager, Reliance Money.
Protest after school sends faulty SMS
Bathinda, November 4
The parents of students of the local RB DAV Senior Secondary School were in for a shock yesterday when they received SMSs from the school authorities stating that their wards were absent from the school.
Tarn Taran man sets sister-in-law ablaze
Tarn Taran, November 4
A villager has been booked for allegedly setting his younger brother's wife ablaze at Khadur Sahib village, 25 km from here. The incident occurred last when the 23-year-old victim, Navjot Kaur, resisted Sarwan Singh's advances. She has been admitted in the local Civil Hospital where he condition was stated to be critical.
Dal Khalsa sends memo to Harper
Amritsar, November 4
The Dal Khalsa today sent a three-paged memorandum to visiting Canadian Prime Minister Stephen Harper on alleged human rights violations in India.
Gang of robbers busted, 6 held
Patiala, November 4
The Patiala police has arrested six members of a gang involved in robberies and thefts in the city.