New medical visa laws to regulate surrogacy
With India proposing to legalise commercial surrogacy, and thereby control it, things are set to change for the booming Rs 25,000-crore industry and mushrooming IVF and ART clinics that have remained unregulated
Anil Malhotra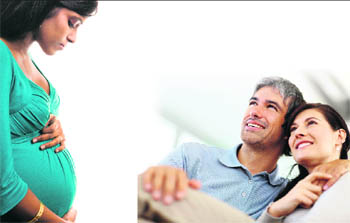 Thinkstockphotos
The unregulated reproductive tourism industry "procreating" surrogacy is burgeoning, with India being the first country proposing to legalise commercial surrogacy. While the new Assisted Reproductive Technology (ART) Regulation Bill and Rules, 2010, are still in the womb, the non-statutory Indian Council of Medical Research (ICMR) Guidelines, 2005, are being followed. The Indian entrepreneurial industry spirit has catapulted the business of providing 'wombs on rent' to a whopping trade valued at Rs 25,000 crore.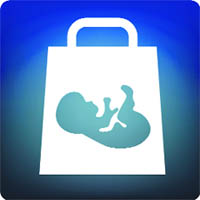 Despite the legal, moral and social complexities that shroud surrogacy, economic necessity stimulates women to shake off their inhibition and fear of social ostracism to be lured by agents or corporate surrogacy consultants for international markets. Free availability of a large pool of women willing to be surrogates, a good medical infrastructure, fractional costs, less waiting time, close monitoring of surrogate mothers by over two lakh in-vitro fertilisation (IVF) clinics and no laws to restrict single, gay or unmarried couples from becoming parents by surrogacy, has taken this unethical trade in India to spiralling heights.
Medical visa
However, soon the business of surrogacy may plummet. As per the latest and new Indian visa regulations, effective November 15, 2012, all foreigners visiting India for commissioning surrogacy will be required to apply for medical visas and cannot avail of simple tourist visas for surrogacy purposes. The Ministry of Home Affairs vide a letter dated July 9, 2012, has stipulated mandatory conditions for such medical visas, which if not fulfilled, will lead to visa rejection.
These new medical visa regulations stipulate that a letter from the embassy of the foreign country in India or its foreign ministry should be enclosed with the visa application, stating clearly that the country concerned recognises surrogacy and that the child to be born to the commissioning couple through the Indian surrogate mother will be permitted to enter their country as a biological child of the couple commissioning surrogacy. And the couple will undertake to take care of their surrogate child.
The treatment will be undertaken only at registered ART clinics in India recognised by the ICMR and the foreign commissioning couple must produce a duly notarised agreement between them and the prospective surrogate Indian mother.
After the surrogate baby is born, exit permission will be required from the Indian Foreigners Regional Registration Office (FRRO) by the couple before leaving India to verify the issuance of a certificate from the ART clinic, confirming the discharge of liabilities of the Indian surrogate mother and ensuring the custody of the child with the commissioning parents.
Clearly, the safeguards, besides the moral and ethical dimensions that remain unaddressed through any legislation, have been administratively put in place to regulate the surrogacy industry. The dam built with the strong bricks of the conditions of medical visas will prevent the gushing flow of unrestricted, pouring and muddled surrogate waters that had polluted India by becoming a bane for women's health, their basic dignity and fundamental rights.
Harmony in law
Commercial surrogacy is illegal in the UK, though permissible under the British law on the payment of reasonable expenses to the surrogate mother. In most American states, compensated surrogacy agreements are either illegal or unenforceable. In some Australian states, arranging commercial surrogacy is a criminal offence and surrogacy agreements giving custody to others are void.
In New Zealand and Canada, commercial surrogacy is illegal, although altruistic surrogacy is allowed. In Italy, Germany and France, commercial or other surrogacy is unlawful while in Israel commercial surrogacy is illegal and law only accepts the surrogate mother as the real mother.
India, in total contrast, accepts commercial surrogacy and no law declares it illegal. The Supreme Court on September 29, 2008, in Baby Manji Yamada Vs Union of India and Another (All India Reporter 2009 SC 84), observed that "commercial surrogacy reaching industry proportions is sometimes referred to by the emotionally charged and potentially offensive terms: wombs for rent, outsourced pregnancies or baby farms". However, by disallowing visas to foreigners whose countries prohibit surrogacy, the new medical visa regulations will ensure that we harmonise and fall in tandem with those nations whose overseas citizens wish to wrongfully patronise surrogacy in India.
Of our own, we have banned foreign single, unmarried or gay parents by restricting surrogacy to couples constituted by a foreign man and woman who have been married for at least two years. Operations of unethical, unregistered and unrecognised ART shops cannot be availed of anymore.
Making it official
Most foreign embassies have indicated on their websites that the Indian government now requires medical visas for foreigners coming to India for surrogacy. Stringent DNA tests are in place to establish genetic connections for parentage and foreign nationality. Indian consulates overseas and Visa Facilitation Services (VFS) have also notified that foreign nationals must ascertain beforehand whether their country permits surrogacy and that they cannot enter India for surrogacy purposes by tourist visas.
The British High Commission, New Delhi, vide its letter of October 30, 2012, to the India High Commission, London, states that the British Government recognises surrogacy and makes provisions for commissioning couples for children born overseas through surrogacy. The UK Human Fertilisation and Embryology Act, 1990, is cited in support.
It allows surrogacy if one parent is genetically related to the surrogate child and no money other than reasonable expenses are paid in respect of the surrogacy arrangement. Alternatively, the letter also takes the support of the embryology Act for providing parental orders to commissioning parents. This letter is stated to be a request for entertaining applications for medical visas for purposes of surrogacy in India as per requirements of the new visa regulations.
Plugging loopholes
Rather than Parliament catching up to make a law to regulate the unscrupulous surrogacy trade, the new medical visa regulations have stepped in to do what the law ought to have done. Rather than permitting surrogate children to be born in India with the risk of being stateless persons and being denied entry into foreign countries where their commissioning parents reside, it is necessary that such unethical practices leading to such disastrous situations must be pre-empted.
The Indian government in its administrative wisdom has stepped in at a time when the regulatory law is nowhere near the horizon. Recent instances of surrogate children from Germany, Japan and Israel born in India and leaving upon court intervention should well make legislators think of enacting a strict surrogacy monitoring law.
The ART Bill, 2010, has legal lacunae and lacks creation of a specialist legal authority for determination and adjudication of legal rights of parties, in addition to falling in conflict with existing family laws. These pitfalls should not become a graveyard for a law yet to be born. Surrogacy needs to be regulated by a proper statutory law. Till then, the visa regulations will provide succour and relief.


Recommendations of Law Commission


Surrogacy arrangement will continue to be governed by contract among parties, which will contain all the terms requiring consent of surrogate mother, medical procedures, reimbursement, willingness to hand over the baby, etc. This arrangement should not be for commercial purposes.


Surrogacy arrangement should provide for financial support for surrogate baby in the event of death of the commissioning couple or individual before delivery, or divorce between the intended parents and subsequent unwillingness to take the baby.


Life insurance cover for surrogate mother.


One of the intended parents should be a donor to foster the bond of love and check chances of child abuse.


Legislation should recognise a surrogate child to be the legitimate child of the commissioning parent(s) without there being any need for adoption or even declaration of guardian.


The birth certificate of the child should contain the name(s) of the commissioning parent(s) only.


Right to privacy of the donor as well as surrogate mother should be protected.


Sex-selective surrogacy should be prohibited.


Cases of abortions should be governed by the Medical Termination of Pregnancy Act.
New regulations


Foreigners visiting India for commissioning surrogacy must apply for medical visa


The man and woman should be duly married and the marriage should have sustained for at least two years


A letter from the embassy should be enclosed with the visa application stating that the country recognises surrogacy and the child born thereof will be treated as a biological child of the couple


The couple will furnish an undertaking that they would take care of the child


The treatment would be done only at registered ART clinics recognised by the ICMR


The couple should produce a notarised agreement between the applicant couple and the prospective surrogate mother


For return journey, the couple will need exit permission from FRRO/FRO


The couple can be permitted to visit India on a reconnaissance trip on tourist visa, but no samples can be given to any clinic during such visit
The writer is a Chandigarh-based lawyer.