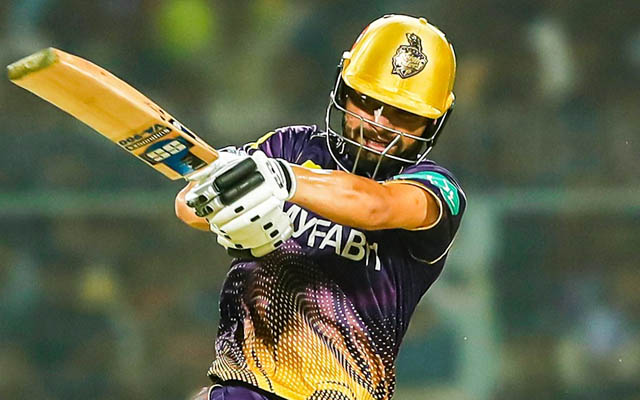 Flamboyant batter Rinku Singh made history on April 9 against Gujarat Titans at Narendra Modi Stadium in Ahmedabad when he smacked five sixes in five deliveries to help Kolkata Knight Riders chase 205 runs in 20 overs. With 28 runs required in five deliveries, Rinku wreaked havoc and played a jaw-dropping innings which will be remembered by cricket fans for a long time.
Meanwhile, Rinku's journey as a cricketer is one for the books. He was initially offered the job of a sweeper but the 25-year-old rejected that to concentrate on his cricket. Kolkata Knight Riders played a huge role in his development as the franchise backed him for five years and also supported him during his injuries and bad days. Talking about his journey, Rinku stated that the sixes he hit in the final over of the match were dedicated to people who have sacrificed so much for him.
"My father struggled a lot, I come from a farmer's family. Every ball that I hit out of the ground was dedicated to the people who sacrificed so much for me," Rinku said after his match-winning knock as quoted by NDTV.
"(I) had the belief that I could do it. Last year I was in a similar situation in Lucknow. Had the belief back then too. Didn't think too much out there. Those shots just happened one after the other. That last one was back of the hand, and I struck it off the back foot," the Aligarh-born cricketer added.
This match will be remembered for the Lord Rinku show: Nitish Rana
Skipper Nitish Rana was delighted following Rinku's innings and eventually thanked him for the two points. The 29-year-old also mentioned that this match will be remembered for the way Rinku batted in the final over.
"Rinku did something like this last year, although we didn't win that match. When the second six was struck, we started believing more because Yash Dayal wasn't executing that well. Credit goes to Rinku Singh. The two points we have from this game are thanks to him."
"This match will be remembered for the Lord Rinku show. Everyone (would have) ruled us out for the last two overs but to comeback from there and win is something that I know will not happen everyday. We are going to cherish this game for a very long time," Rana added.
Read the IPL schedule here
content powered by