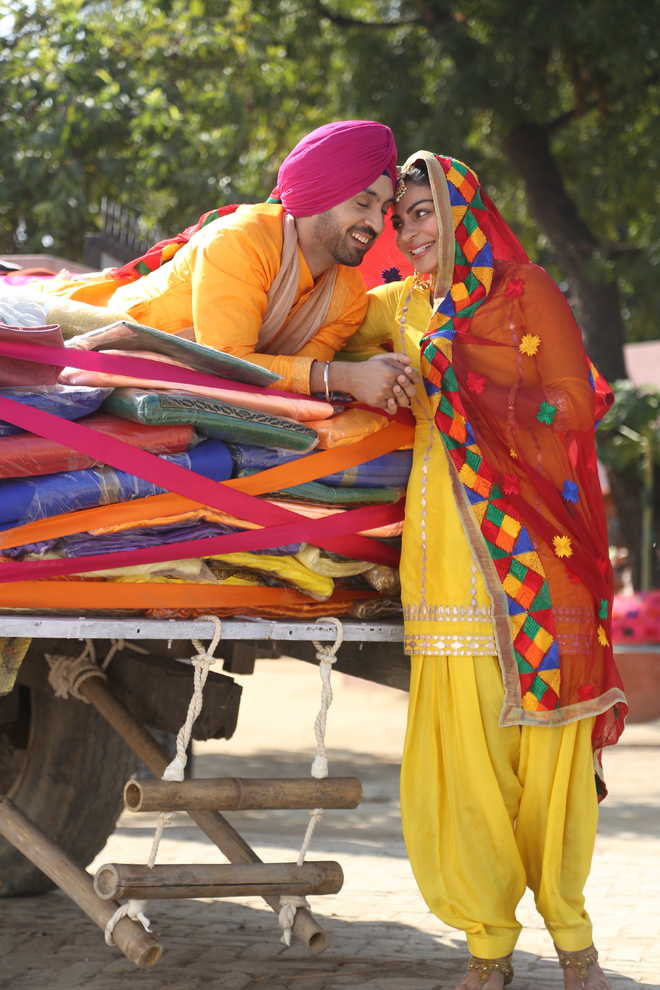 ROBINSINGH@TRIBUNE.COM
With two Bollywood films and the upcoming Punjabi rom-com Shadaa, singer-actor Diljit Dosanjh is quite occupied in his professional life. But he says neither his approach nor his discipline has changed towards his work after he tasted success.
Asked about the kind of freedom that fame and success brought to him, Diljit said, "Nothing. I start my journey from zero on every Friday. We are in a profession where we are almost starting our career with every release. We actors and singers have to perform well and maintain consistency with every show, with every film.
"People are always interested to know about our present work and future plans, so I have to prove myself. And with success and growing opportunity, I have to maintain the regularity." Diljit's journey as an actor began with the film The Lion of Punjab in 2011. He came into focus as an actor with the National Award-winning film Punjab 1984.
He is not a trained actor.
Asked if after 20 films across the Hindi and Punjabi movie industries in the last nine years, he is now comfortable facing the camera, Diljit said: "Every time, I am playing different characters. So, every day is a new day. I am not easy with it like that... Every time I am doing something new, so it is the same feeling of that of a newcomer." In the film Shadaa, he plays a wedding photographer, who has himself crossed a marriageable age. "It was quite an interesting role for me to play. This is the first time I am playing a photographer. I have a friend who is a photographer and I spent a lot of time with him, so getting the certain body language and nuance was quite easy," Diljit said. The film is a reflection of society and the lifestyle of youngsters today. Shadaa will have a nationwide release. —IANS