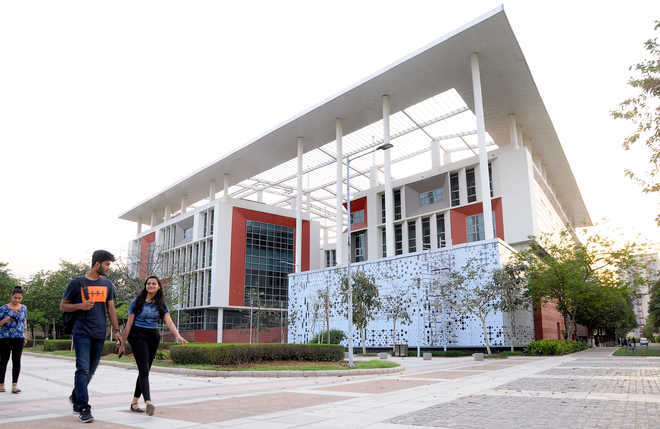 editorial@tribune.com
Arteev Sharma
Tribune News Service
Jammu, July 15
Even as the state administration has decided to open 102 new degree colleges across the state, the quality of higher education is deteriorating in Jammu and Kashmir courtesy lack of infrastructure and severe shortage of manpower in the existing 97 colleges of the state.
The sorry state of affairs in the existing colleges has exposed the government's "faulty planning" and has defied the much-touted idea of providing education to students of rural areas at their doorstep.
"The existing 97 colleges, including 23 established in 2011, are understaffed and grappling with severe infrastructural deficiencies. Last year, over 2,300 contractual lecturers were engaged to run normal class work in these degree colleges, which indicates that we don't have adequate staff to teach students," a senior professor of a degree college said.
He said, "The degree colleges were opened in 2011 with the idea of decongesting the city colleges. But it did not serve the desired purpose as students still prefer city colleges because the new institutes have limited subjects, are understaffed and have inadequate infrastructure. The opening of new colleges is a good step but the overall quality of education has deteriorated drastically".
Giving an example of the 52 newly announced colleges, to be made functional from the current academic session, the professor said, "There is no land or hired buildings to start Government Degree College (GDC) in Kunjwani. Authorities have been asked to start classes from Government MAM Post Graduate College, which is already overcrowded and has several infrastructural issues. How does a teacher impart quality education if he or she does not have space to sit or take classes?"
Similarly, the newly announced GDC, Purmandal, has not seen any admission due to inadequate infrastructure and staff.
A source in the higher education department said, "Out of the existing 97 colleges, there are at least 18 institutes, most of these opened in 2008 and 2011, which are still being run from rented accommodations or higher secondary schools. Instead of strengthening the existing colleges, the government has decided to make at least 30 new degree colleges functional from this year, either from hired accommodations or private buildings".
"The government has even failed to introduce all subjects in these colleges and many offer only arts subjects. It is bizarre that they are unable to strengthen the existing education set up.Some of the new colleges will function from middle-level (till Class VIII) schools or panchayat ghars," the source said.
Yaseen Ahmad Shah, director of colleges, J&K, said around 1,700 new assistant professors had been selected for degree colleges to address the staff shortage, while 700 more posts of assistant professorwere being referred to the J&K Public Service Commission.
"The biggest move is that land has been identified for 40 new degree colleges while will get Rs 12 crore each for infrastructure. The detailed project reports of a majority of colleges are ready and construction agencies have been selected," Shah said.
Staff, infrastructure shortage
The sorry state of affairs in the existing colleges has exposed the government's "faulty planning" and has defied the much-touted idea of providing education to students of rural areas at their doorstep
A senior college professor said the existing 97 colleges, including the 23 established in 2011, were understaffed and grappling with severe infrastructural deficiencies