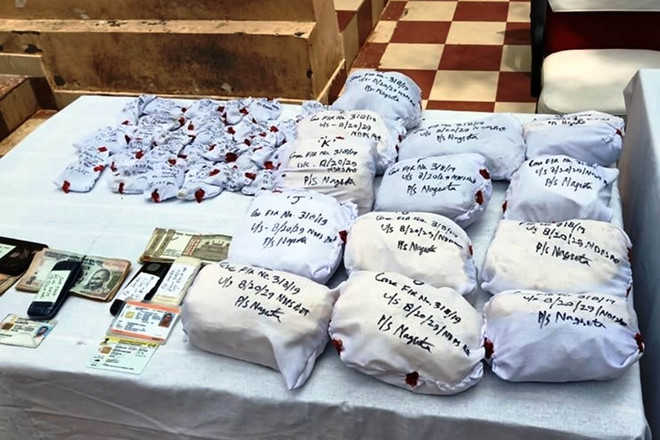 editorial@tribune.com
Jammu, August 2
In a major drug bust, the police have arrested three drug peddlers in Nagrota area of Jammu and seized 13-kg charas from their procession.
Acting on a tip-off, a police team laid a special naka at Nagrota checkpoint and intercepted a truck. During search, the police recovered 13-kg charas worth Rs 2.60 crore and Rs 20,000 cash from the three.
The drug peddlers were identified as Ghulam Haider Sheikh, Mohd Ilyas Sheik and Talib Hussain Sayed, all residents of Ahmadabad, Gujarat. They have been arrested.
Suram Singh, Jammu (Rural) SP, said "We have recovered 13-kg charas on specific information."
"We have opened drug de-addiction centres and no action will be taken against those who want to come out of drug menace. We are ready to support them," he added and urged the people and media to support this fight against drug menace. —OC
Top Stories