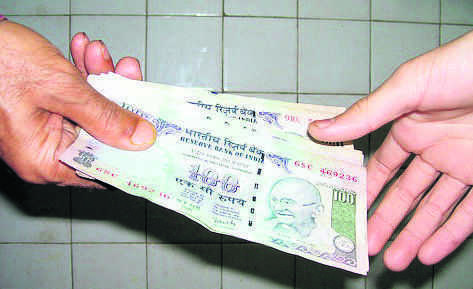 harinder@tribunemail.com
Chandigarh, August 20
The UT traffic police have suspended two cops against whom a complaint of corruption was made by a Jammu and Kashmir resident.
The complainant, Rakesh Gupta, had posted a series of tweets to narrate the incident. He had alleged that two cops, identified as Vikas and Daljeet, had taken a Rs 500 bribe from him during his visit to the city recently.
SSP (Traffic) Shashank Anand said on the basis of a preliminary inquiry, the two cops had been suspended.
A regular departmental inquiry into the incident had also been marked.
Gupta had alleged that while returning from Solan on August 9, he drove through Chandigarh. He was stopped by cops for jumping a red light even though, he claimed, he had not committed the offence. He claimed that he paid Rs 500 to the cops, after which they allowed him to go. Gupta returned home and posted the entire incident on Twitter, following which the SSP (Traffic) had marked a probe. — TNS
Top Stories