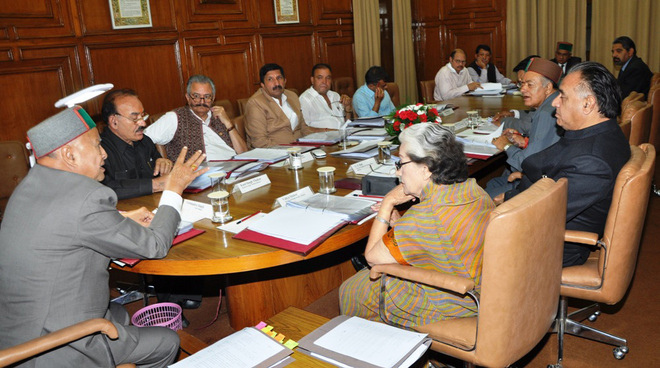 editorial@tribune.com
Bhanu P Lohumi
Tribune News Service
Shimla, May 27
The Cabinet today gave a green signal to the 660 mw Kishau multipurpose project (a joint venture of Himachal and Uttarakhand) on the Tons river.
Nod is given to the MoU finalised at a meeting of senior officials in Dehradun on May 16.
The Rs 10,500 crore project had already been cleared with 90 per cent funding by the Centre while the remaining 10 per cent was to be shared by the Himachal and Uttarakhand governments.
As per terms of the MOU, the partner states will share profit in 50:50 ratio. The same principle will be applied while generating power from the dam in the future.
After the capacity of the project was increased from 600 MW to 660 MW, Himachal wanted its share in the downstream projects, in addition to 50 per cent share in the Kishau project. The matter was resolved in the meeting held on May 16.
The project envisages construction of a 680-m long and 236-m high concrete gravity dam, 45 km upstream of Dak Pathar at the fringe of the Ichari reservoir.
The reservoir will extend upstream 44.5 km and the total area submerged in the two states will be of 2,950 hectares.
Nine villages in Uttarakhand and eight villages of Sirmour in Himachal will be totally or partially submerged. The dam will have a total storage capacity of 1,824 million cubic metres and the live storage will be 1,324 million cubic metres.
The project will generate 1,851 million units of power annually and the release of water from the dam during the lean season will augment generation in the downstream power projects.