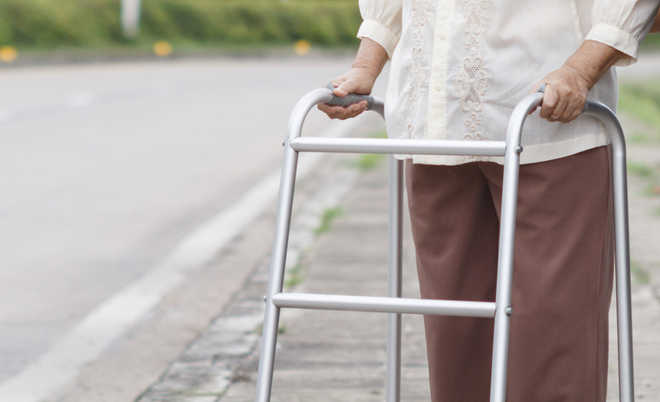 editorial@tribune.com
Aman Sood
Tribune News Service
Patiala, September 9
Two years back, octogenarian Jaskaran Singh (name changed on request) was detected with last-stage cancer. The doctor advised him to make his last will as he had a few months left.
So, Jaskaran named his son Mukhtiar Singh (name changed) as his legal heir to his property worth crores. But a couple of months later, Jaskaran was thrown out of his own house — penniless.
It was then that Jaskaran got to know that he never had cancer and that his son had connived with the doctor to ensure the speedy transfer of property.
Jaskaran's case is just one of the many that parents in Punjab face after they transfer ancestral property to their children. Despite rules and an Act in place, the government is soft on such cases and has failed to come to the rescue of the elderly.
However, Patiala Deputy Commissioner Varun Roojam has now taken the initiative to ensure that Patiala becomes the first district in Punjab to ensure that the elderly who transfer their property and are neglected later have an option to get back their property under the Maintenance and Welfare of Parents and Senior Citizen's Act 2007.
He has made the addition of this Act mandatory in every sale deed.
More than eight years after its legislation and a couple of years after the Punjab Government defined the rules for the implementation of the Act that made it mandatory for adults to take care of their dependent parents and gives the right to senior citizens to demand monthly maintenance from their children by approaching a tribunal in case the children fail in their duties, the Act is yet to be fully implemented.
Though several Sections of the Indian Penal Code deal with cases of negligence against parents or elderly, the rules under this Act aim at more effective provisions.
It provides for the creation of at least one maintenance tribunal in each sub-division of a district. The tribunal, headed by the SDM, will enjoy all powers of a civil court.
However in many districts, the administration has failed to act on these provisions following lack of government will in implementing the same.
"I have seen that in the majority of cases, the tehsildars and revenue officials connive with the children of elderly parents and do not add this provision under this Act. Therefore, I have passed written orders to ensure its compliance with immediate effect," says Varun Roojam. "We just cannot allow the harassment of our elderly," he said.
A tehsildar confirmed that lakhs of such deeds are registered every month, but till date, only a few thousand have been registered by adding Section 23 of the Act. "The government did not press for these provisions. In the majority of cases, the transferee is unaware of the provisions," he said. He said that in every district "only a few hundred cases are there where the provisions have been added and that too, after request from the transferee".
Punjab Revenue Minister Bikram Majithia could not be contacted despite several attempts.