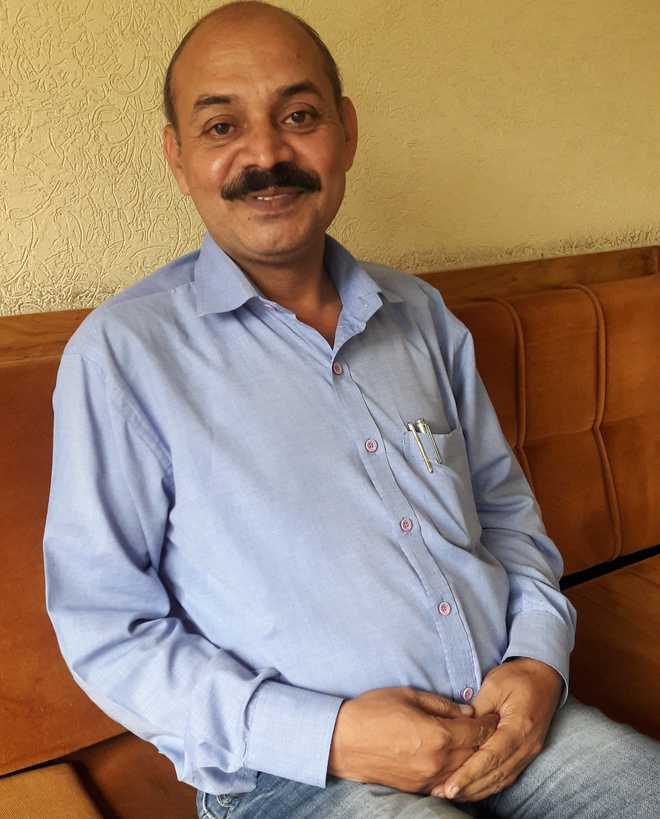 amansharma@tribunemail.com
Vishal Joshi
Tribune News Service
Kurukshetra, October 28
After battling cancer 24 years ago, an assistant professor at Kurukshetra University Vinod Kumar is now working to develop a smart technique for early detection of lung cancer as a research topic for his PhD thesis.
Kumar is analysing a database of cancer patients in US under Dr Brijesh Bakariya of Jalandhars Punjab Technical University (PTU).
The research is aimed at the effective diagnostic approach of lung cancer from data mining or a process to extract usable data from a larger set of any raw database.
Since database of patients in India is not publicly available, I am making the best use of CT scan details available online officially of the patients treated in the US. We also need to sensitise Indian society to donate their medical details for research purposes as is a practice abroad, said the 46-year-old teacher-researcher.
Today he is flying to Canada to attend lung cancer awareness month in Toronto.
Working on a contract basis in the Department of Computer Science and Applications (CSA) since 2013, Kumar was diagnosed with stage-2 lung cancer in December 1994.
Kumar credits his wife Neelam and students of JMIT, a private engineering college at Yamunanagars Radaur town, for supporting him to come out of the ordeal of the disease.
As I was undergoing cancer treatment from a naturopathy centre in Rajasthan, my then girlfriend Neelam (now wife) committed to waiting until my treatment is completed. She broke popular myths associated with cancer and motivated me to pursue PhD, he said.
As my parents had meagre financial resources during my treatment days, I worked as a technician for 13 years at the Radaur-based institute. But I was regularly offering free assistance to computer engineering students for practical difficulties in their courses. One of students, Amit Taneja encouraged me to improve my qualification and sent me money from Australia to study further, he said.
As he was braving physical and emotional challenges caused by cancer treatment, Kumar completed BTech from a private university in Rajasthan in 2009. He later enrolled with KU for MTech in 2010 and two years later got appointed as a teacher on contract basis in his alma mater.
Rakesh Kumar, chairperson of KUs CSA, said besides a committed teacher, Kumar was regularly holding motivational sessions for cancer patients and caregivers as a community service.
Kumar is also a fine singer and we relish YouTube channel of our esteemed colleague, said the professor.