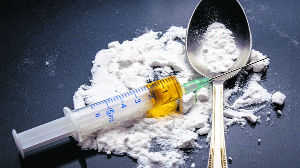 editorial@tribune.com
Tribune News Service
Muktsar, September 11
The anti-drug committee of Thehri village on Wednesday nabbed two persons allegedly carrying two syringes filled with heroin and handed them over to the police.
Meanwhile, there was a heated exchange of arguments between anti-drug panel members of Ghagga village and some locals on Tuesday night.
When an anti-drug committee member informed the SHO about the incident, the latter told him to lodge a report in the morning. Later, when a panel member made a phone call to the PCR, the policeman allegedly disconnected the call halfway.
Parveen Bansal, coordinator, anti-drug committees, Muktsar district, said, "I met the Giddderbaha DSP on Wednesday and talked about the Ghagga village incident. The police are not assisting us in anyway. The former SSP had assured us to deploy some cops with each panel to keep a vigil in the village, but the police did not come after doing duty for just one night."
Cities