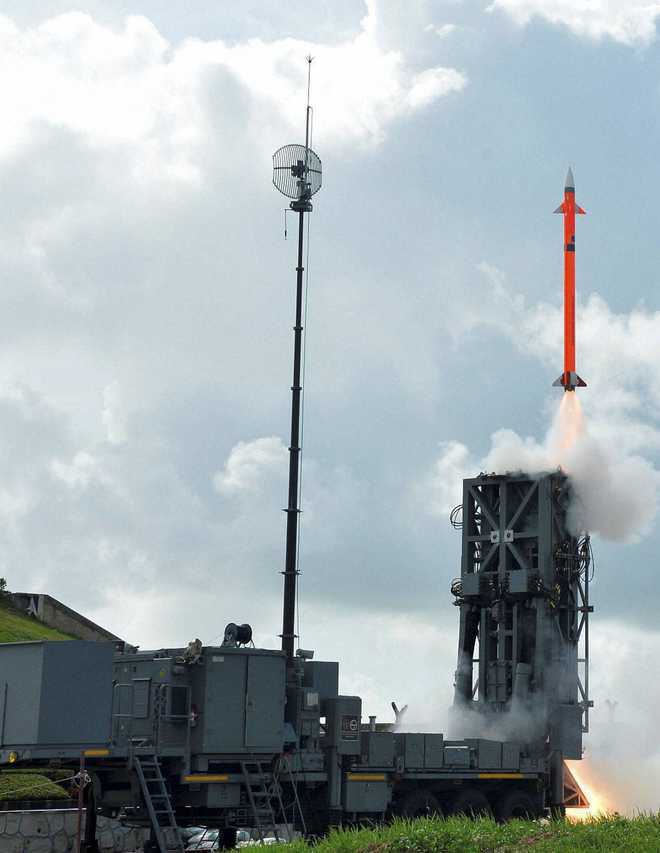 shalender@tribune.com
Vijay Mohan
Tribune News Service
Chandigarh, July 8
Faced with depleting assets due to budgetary constraints and bureaucratic delays, the IAF is undertaking life extension studies on its 1970s vintage Pechora anti-aircraft missile launchers to determine if these can continue in service.
With over 25 squadrons in its inventory, the medium-range Pechora surface-to-air missiles, also known as SA-3, form the backbone of the IAF's air defence network. These are both, fixed land-based as well as mobile truck-mounted. The life extension studies will be undertaken by the IAF's No.7 Base Repair Depot at Tughlakabad, which is responsible for the repair and overhaul of missiles and electronic equipment, sources said.
External agencies having the requisite expertise are also being roped in to carry out part of the project. The studies will assess the structural integrity of the launcher beams, electro-mechanical components, gear assemblies, cables and sub-systems and determine their residual life. Detecting material weakness, cracks, examining the state of welding and strength of joints and assessing requirement of spares and other parts would also form part of the study.
The IAF has in place a plan to modernise and upgrade the Pechora systems with digital command and control systems and integrate the system's radar into a network-centric environment, but according to sources, feasible life extension is a pre-requisite to this. "The present system is outdated and unless the physical life of the system can be extended by at least 10-15 years, it makes little sense to upgrade it," an officer said.
Moves to replace these systems with a modern medium-range missile have not been successful, though a few systems of the indigenous Akash missile have made their foray into the services. The IAF has also been going in for life extension of several other aircraft as well as weapons systems and other war fighting equipment to tide over the slow pace of acquisitions and financial crunch.
---
Studies to assess…
Structural integrity of the launcher beams, electro-mechanical components, gear assemblies, cables and sub-systems and their residual life
Material weakness, cracks, state of welding and strength of joints and requirement of spares and other parts
Top Stories