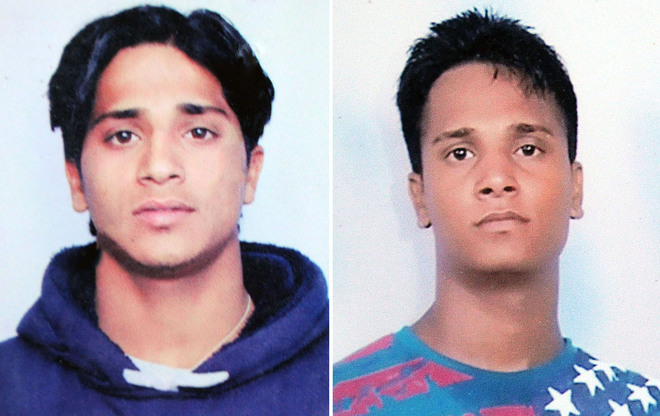 Tribune News Service
Amritsar, June 12
Two brothers died of asphyxiation while attempting to save a sewer man who got trapped into sewerage in the Kot Khalsa area this evening.
The deceased have been identified as Amrit Pal Singh (23) and his brother Rajwinder Singh (21), both residents of Dashmesh Nagar, Kot Khalsa.
The survivor has been identified as sewer man Rajesh Kumar. He is under treatment at Guru Nanak Dev Hospital, where his condition is stated to be stable.
According to the police, the incident occurred at Guru Nanak Pura Colony when a resident had engaged Rajesh Kumar to repair the sewerage line of his house.
Accidentally, a spanner got dropped into the 16-foot deep sewerage line whose lid was opened while repairing the sewerage line. Rajesh Kumar went in to pick it up but became unconscious while inhaling poisonous gases and cried for help.
Some passersby, including Rajwinder and Amrit Pal, heard his shouts. Nobody but they dared to step into the sewerage through inbuilt stairs to pull out Rajesh from the sewerage. Little knowing the serious repurcussions, they also fell unconscious after inhaling the poisonous gases.
SHO of the Chheharta police station Arun Kumar said that the trio were pulled out by a group of persons after more than half an hour. "All were in unconscious state. While Rajesh survived, the other two died. Rajesh is on his way to recovery at the hospital. A case under Section 174 has been registered", he said.
Top News
He had called the December 6 meeting of the bloc after the p...
Paramjit Singh alias Dhadi was allegedly involved in terror ...
Rode was accused in the 1985 bombing of the Air India jet Ka...
Last week, Rajoana had threatened to proceed on hunger strik...
ED raids in Haryana, Rajasthan in money-laundering case agai...