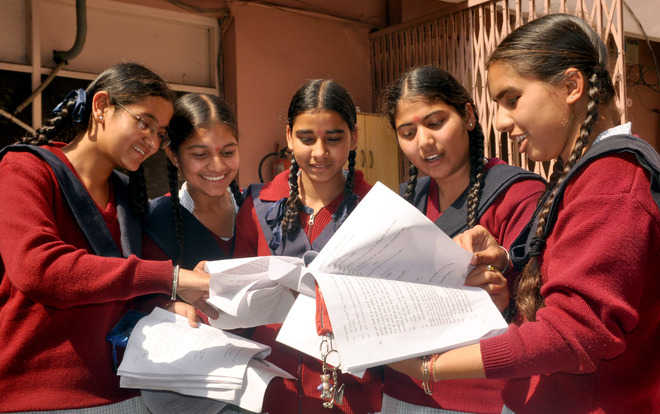 Amritsar, March 13
Students, who appeared for the Class XII CBSE chemistry exam, termed it balanced. They said it was an in-depth question paper and easy one as compared to the physics exam.
Most of the students seemed to be happy after coming out of examination halls. After the exam, they could be seen discussing the question paper with each other. The paper carried 26 questions, which were to be attempted in three hours.
The students expressed joy over the content of the paper. The students said the questions came from the NCRET book.
"The paper carried questions from the NCRET text book. We had revised it many times and attempting the paper was a calk walk," said a student after coming out of a centre. Anuradha, a chemistry teacher from a local school, said, "It was an in-depth paper. Students who have studied throughout the year must have been able to attempt it well. My students were happy after taking the examination."
"Nothing was out of the syllabus. It was an easier paper," said Ananya, a Class XII student. Most of them were confident of scoring 50 to 60 marks out of 70. "An average student can score good marks after solving the question paper," said a teacher.
Earlier, the students had said the English examination was lengthy while physics paper was a tough one. — TNS
Top News
Last month, the US District Court Central District of Califo...
A joint cordon and search operation is launched by the army ...
Upadhyay was hit on her left thigh and was admitted to a pri...
According to the woman officer, she had searched for a groom...