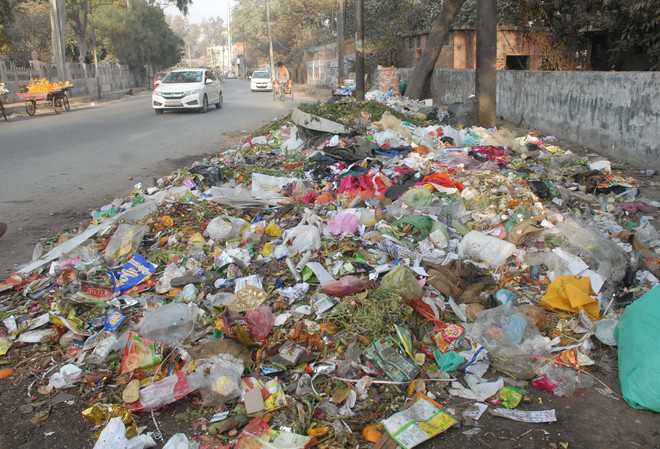 Tribune News Service
Amritsar, January 7
Taking those littering in the city to task, the Municipal Corporation (MC) has now started a drive to issue challans for throwing garbage at public places. Issuing fresh direction to officials of the corporation, MC Commissioner Pardeep Sabbarwal said such check would ensure that residents understand their responsibility of keeping their city clean.
While giving information about the drive, heath officer, Dr Raju Chauhan, said, "We have issued 1,333 challans on day one. Those caught littering in the public have been warned about the strict regulations. The challans are being issued under code 323, Section 388 of the Punjab Municipal Act 1976. Sanitary inspectors have been instructed to issue challans."
An offender can be challaned up to Rs500 if found guilty. The move comes as a respite after several initiatives were announced under the Swachch Bharat movement by the Municipal Corporation, Amritsar.
Chauhan said punishing offenders for throwing garbage would definitely send a strong message among the people about maintaining hygiene in the city. He said, "Such strict actions are required to send a strong message that the administration is not going to compromise on the health and hygiene of the city residents anymore. Every person should maintain standards of personal and public hygiene to avoid getting challaned."