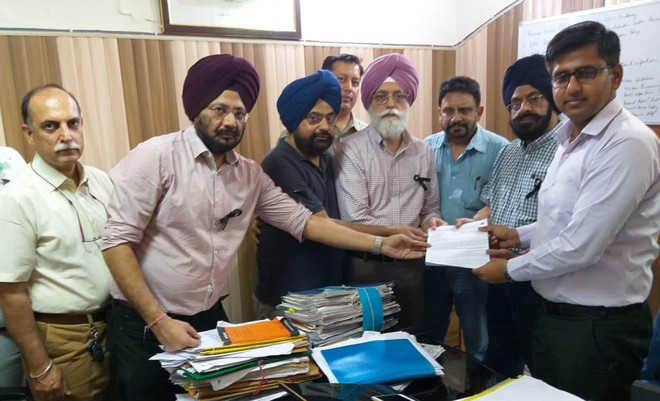 Tribune News Service
Amritsar, June 14
In response to the nationwide protest call given by the Indian Medical Association (IMA), members of its local chapter observed a strike against violence against doctors by wearing black ribbons on Friday. A delegation of the IMA, Amritsar, led by its president Inderbir Singh Nijjar, gave a memorandum to ADC (G) Himanshu Aggarwal.
The organisation has moved into an agitation mode following "increasing incidents of violence against doctors and healthcare establishments". In a recent incident in West Bengal, Dr Paribha Mukherjee, a young doctor, was brutally attacked by a mob at NRS Medical College, Kolkata. He is critical.
The IMA has been demanding a national law against hospital violence. The World Medical Association has also passed a resolution against violence on healthcare establishments and urged to bring a stronger legislation against this menace.
The national law against violence in hospitals has to be brought in urgently. The law should provide a minimum of seven-year imprisonment for hospital violence, the protesters said.
Hospitals should be declared as special zones and provision of appropriate security should be the responsibility of the state, the protesters demand.
An appeal for central law against hospital violence was e-mailed to the Prime Minister and the Central Home Minister by all 2,500 local branches of the IMA. Medical students and junior doctors also participated in the protest.
Top Stories