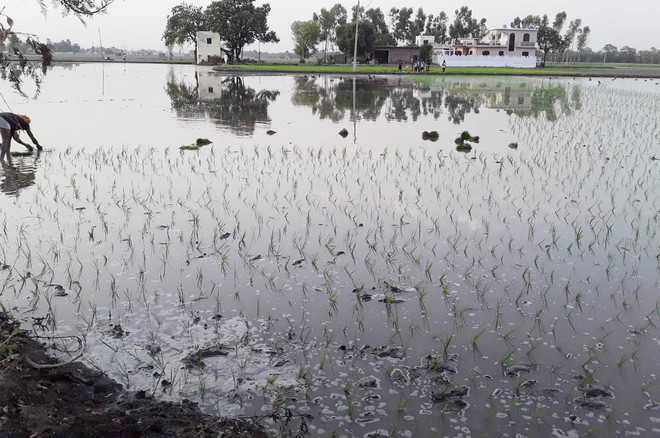 Tribune News Service
Amritsar, June 10
Allowed to sow paddy from June 13, a week before June 20 fixed last year, a few farmers have already started flooding their fields and even going ahead with the transplantation work as they do not want to be hit by the "shortage of labour", which would become acute after June 13.
Earlier this year, the government had pre-poned the date of paddy transplantation and farmers had welcomed the decision, stating that last year late sowing led to higher moisture content at the time of harvesting due to onset of winter at ripening stage.
Even as the government is trying to keep a check on paddy transplantation before the due date by regulating power supply, it has not proven to be a deterrent. The government has been trying hard to delay paddy transplantation so that monsoon season begins by the time.
"Last year, farmers had to rely less on tubewells, which surely helped in saving precious ground water. But moisture issue in rice should also be relaxed so that we do not face trouble in selling our produce," said Rawel Singh, a farmer from Jhabal.
Meanwhile, the district administration officials said action would be taken against farmers transplanting paddy before June 13. "The fields will be ploughed and farmers issued a challan if found guilty," an official said.