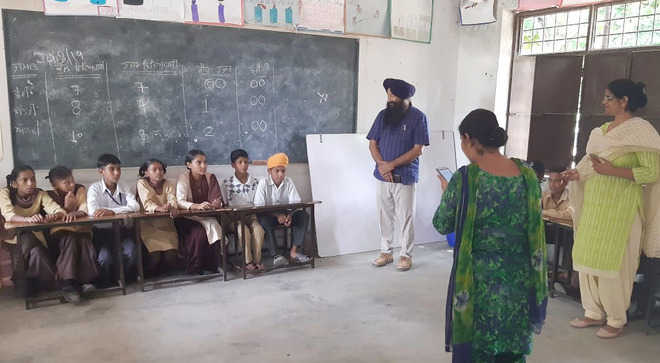 Tribune News Service
Amritsar, August 30
Government schools across the district are organising language quizzes under the "Word of the Day" programme. These quizzes are being held for students of Class VI to XII in both English and Punjabi language.
Schools had received a number of words last month, on the basis of which quizzes are being held. Both online and offline modes are being employed for organising quizzes.
The Education Department is also holding regular interaction with students. Even the staff been instructed to converse with each other as well as with students in English. At some schools, the staff to took the online quiz.
Principal of Government Senior Secondary Smart School, Lopoke, Balraj Singh, said: "It is a good concept. All students and teachers are taking part in it. We received total 24 words in last month, on the basis of which a quiz was organised."
DEO Salwinder Samra, said: "Students are communicating in English in their classes. We want to empower our kids in both languages."