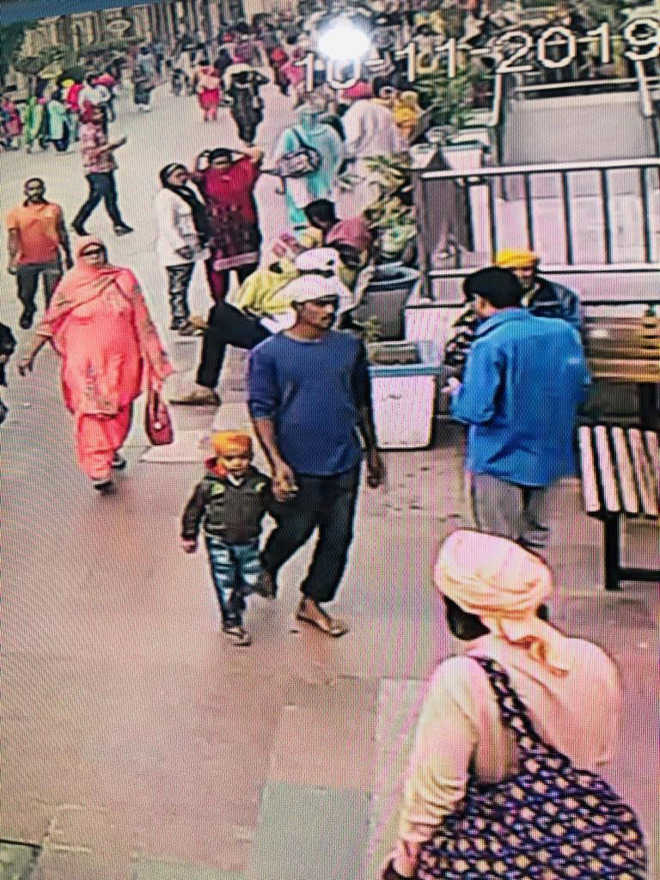 Tribune News Service
Amritsar, November 14
The police have recovered the four-year-old boy, Aditya, who was allegedly kidnapped from the Golden Temple complex here on Sunday. He along with his family members had gone to the shrine for paying obeisance.
He was allegedly abducted by a couple who befriended with his family members. The incident came to light when his father informed the police and CCTV cameras in the complex revealed about this.
The police authorities said he was recovered from Delhi side and a police team has been sent to bring him back.
Mukhwinder Singh, Deputy Commissioner of Police, while confirming this said the accused were also nabbed by the police team and they were being brought on police remand. "We are yet to ascertain the motive behind the kidnapping. We will produce them in the court seeking police remand for further interrogation," he added.
Raj Kumar, father of the victim, told the police that on Sunday he, along with his family, had gone to the shrine to pay obeisance. He said a couple got befriended with them. The suspect went to langar hall with them. He said he, along with his family, came out of the langar hall. On reaching near Teja Singh Samundri hall, his son Aditya expressed desire to go to toilet. He said his other two children, Shivam and Sanjna, went with Aditya. Thereafter, Aditya went missing. Raj Kumar said he searched for his son in the entire complex but couldn't find him. Later on searching CCTV cameras, he found that the suspect had taken Aditya with him by taking advantage of the heavy rush.
Top Stories