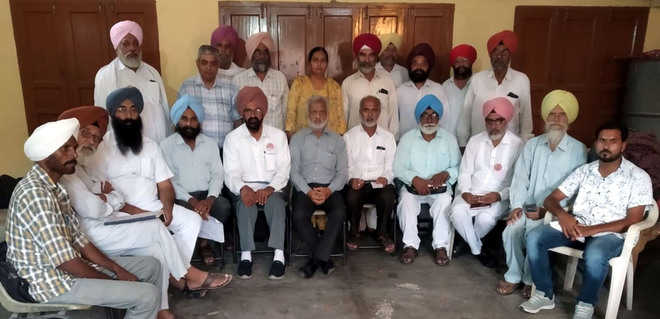 Tribune News Service
Amritsar, September 27
To express their solidarity with the people of Kashmir, activists of the CPI, RMPI, CPI (ML) and other like-minded parties have resolved to hold a massive demonstration in the holy city on October 15.
Representatives of these parties, including Rattan Singh Randhawa, Amarjit Singh Asal, Jatinder Singh Chhina, Satnam Singh Ajnala and Daswinder Kaur, held a meeting on Thursday. They said a protest rally would be held at Company Bagh and later, a march would be carried out that would pass from through roads and parts of the city.
The main objective of the rally was to impress upon the BJP-led Central Government to revoke the decision of abrogation of Article 370 and Article 35A, which accorded special status on Jammu and Kashmir.
The organisations also sought resumption of public-oriented services, besides the release of political leaders and workers arrested after the abrogation. They also demanded the repeal of the Unlawful Activities Prevention Act (UAPA), Armed Forces Special Powers act (AFSPA) and Public Safety Act (PSA).
Top News
The former military ruler had left Pakistan in March 2016 fo...
After his failed misadventure in Kargil, Musharraf deposed t...
Military shoots down the surveillance balloon in Atlantic Oc...
The incident took place on Friday when Kambli reached his fl...
Dearness allowance for employees and pensioners are worked o...