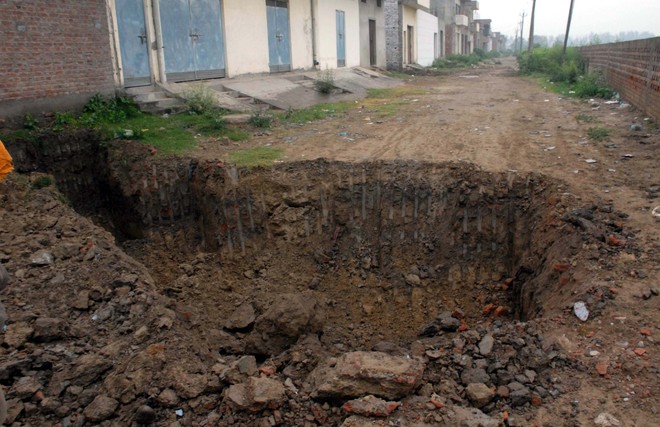 Tribune News Service
Amritsar, April 7
The problem regarding the dumping of garbage continues as the residents around the Bhagtanwala dumpyard are up in arms again.
Meanwhile, efforts of finding another route to the dumpyard by securing a piece of land on rent also failed. Consequently, garbage could not be lifted today. Around 6,500 metric tonnes of waste has been lying unattended in the city.
The MC had tried to persuade two persons to give 3,323 square yards of their land, which is adjacent to the dumpyard, for the purpose but the residents of the area are now complaining that they were not taken into confidence by the MC.
During a meeting yesterday, Balwinder Singh Chahal, owner of one of the plots, had agreed to give his plot on rent to the MC at Rs 25,000 per month but other stakeholders opposed the move.
Meanwhile, the approaching path passing through a private land near Dhobi Ghat and Kot Mangal Singh are being guarded by the residents.
Owners of the plots and the residents of Radha Colony, Kot Mangal Singh and Mullechak village have dug deep pits on the way to the dumpyard besides raising a boundary wall at another point. They have also raised a mound of sand to block the way.
Jaswinder Singh, a resident, said they were agitated over the MC move of holding talks with one of the owners of the plots located adjacent to the Bhagtanwala dumpyard and it was improper to ignore them. "We will not let any garbage-laden trolley pass from here," he said.