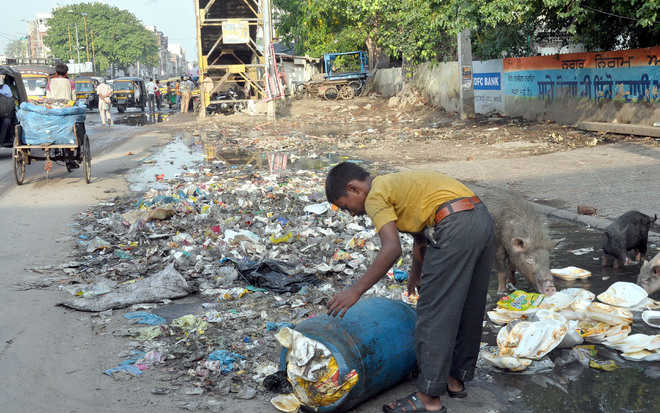 Tribune News Service
Amritsar, July 7
After an international organisation — Intact — rated the Beas railway station as the cleanest and public-friendly one in the country, voice has started growing for elevating the hygiene of the Amritsar railway station to that level.
The global organisation conferred the Beas railway station with Environmental Management System ISO 14001: 2015 Certificate.
Being a headquarter of the renowned Radha Swami Satsang Beas (RSSB), its volunteers provides support in cleanliness and aesthetics, offering concierge services to the elderly, needy through specially designed trolleys free of cost, contributed in construction of station circulating area, entries and exit areas, parking lots, parks and sprawling lawns.
Kulwant Singh, a resident of Pratap Nagar, said the city of Golden Temple was world famous for its spiritual ambience and visitors from across the world. Religious organisations and NGOs must come forward to volunteer for maintainance and upkeep of the railway station, he said.
The local railway station receives around 50,000 visitors, including, 20,000 passengers, daily. During the summer vacations, the daily footfall swells by about 40 per cent.
The railway stations are divided under A, B, C, D, E and F categories after evaluating various parameters. The local railway station falls under category A.