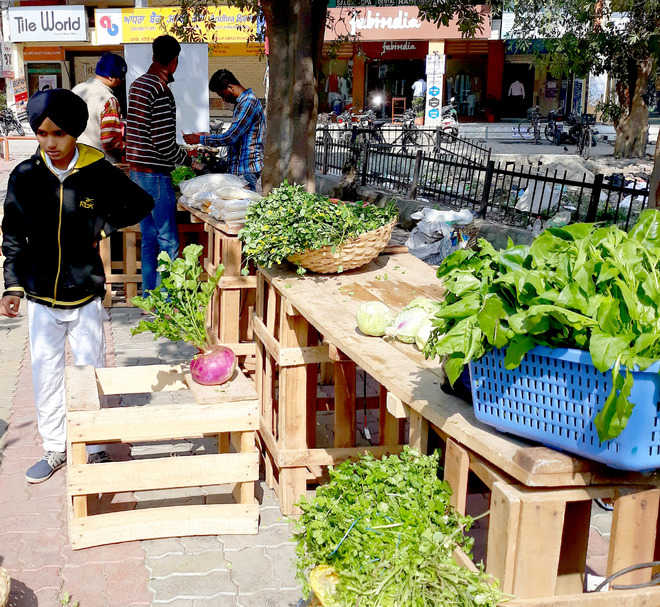 Tribune News Service
Amritsar, March 14
On the eve of Sikh Environment Day, an organic farmer's market was held here today. Hundreds of volunteers participated in the event. Farmers extended support to the cause and vowed to go natural to preserve the already burdened ecology due to the over-exploitation of natural resources.
Every year, the day is marked with environment friendly activities, plantation drives and promoting eco-friendly practices. The weekly organic market's theme is 'No more poison in my food'. It aims at creating raise awareness regarding organic farming and shunning plastics.
"We dedicated this week's event to the Sikh Environment Day celebrations with emphasis on reducing non-biodegradable products and adopting healthy and natural practices. Our aim has always been to promote substitutes made from reused waste materials which mix quickly in the soil and becomes manure," said Gunbir Singh, convenor of the weekly programme.
Each of the items will be stocked and put on display at the weekly organic Sundays Farmers Marketplace, he added.
Several NGOs organised plantation drives to mark the day and promote clean energy.