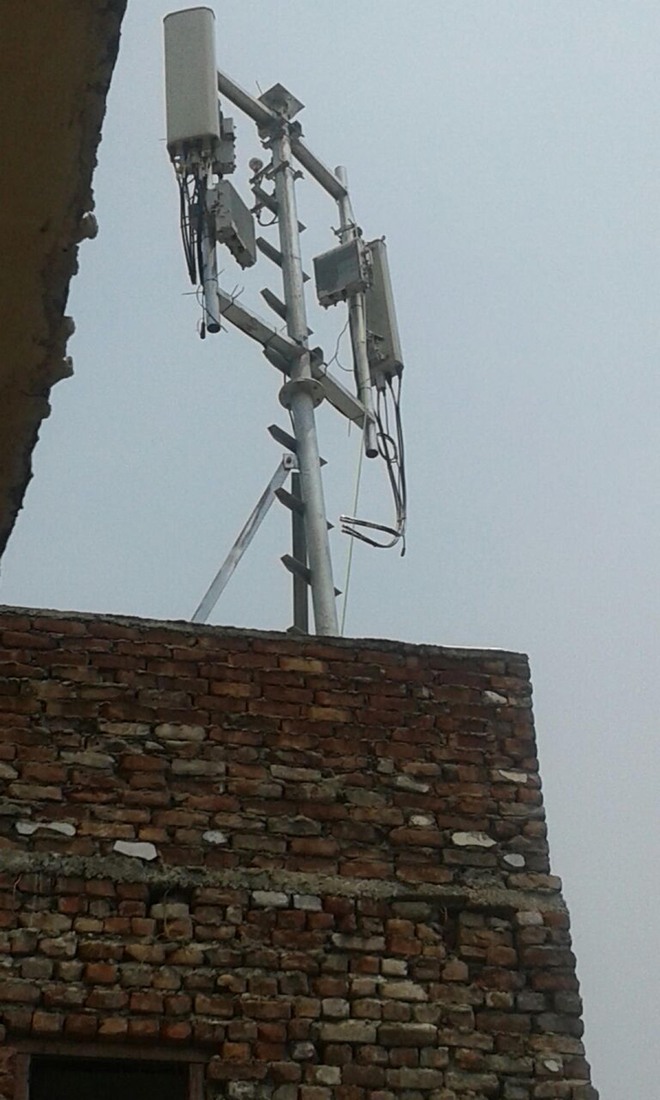 Tribune News Service
Amritsar, May 17
Residents of Gali Badrao, Katra Moti Ram, inside the Lohgarh gate area are up in arms against the installation of a mobile telecommunication tower on the roof top of a residential complex.
The residents have written to the Commissioner of the Municipal Corporation urging him to immediately stop the installation work of the tower. A high drama was witnessed last night when the owner of the residential complex along with employees of the telecommunication company tried to install the tower. However, the residents got a cue and did not allow them to do them to install the tower.
The matter reached the Kotwali police station where the owner reportedly reached a compromise with the residents of the area and agreed not to install the the tower.
The people living in the area said the installation of tower would pose a health hazard for them as they would under constant exposure of hazardous electromagnetic radiation emitted from the tower. They said the area was densely populated and the authorities had failed to check the menace. Harish Kumar, a resident of the area, said they would not allow the installation of the tower at any cost.
Besides cancer, the constant exposure of radio frequency of mobile towers is known for causing genetic mutations, memory disruptions, insomnia, hormonal imbalances, dementia and heart complications.
MC Commissioner Pardeep Sabharwal said a resident or company had to take a no objection certificate from the Town Planning Department after fulfilling rules and regulations laid for the purpose. He said as far as the installation of at Gali Badrao in Katra Moti Ram area was concerned, he did not have any information about it. "I will ask officials of the Town Planning Department to look into it," he added.
It is pertinent to mention here that on Friday, residents of the New Golden Avenue had also raised objection over installation of tower on a roof top of a residence in the vicinity.
Top News
Speaking at the BJP Parliamentary Party meeting, he credits ...
The swearing-in ceremony of the 56-year-old leader would be ...
His letter to the council's 15 members on Wednesday says Gaz...
The 71-year-old will replace Richard Sharp
To the author, the 13th President of India was Baba, a worka...