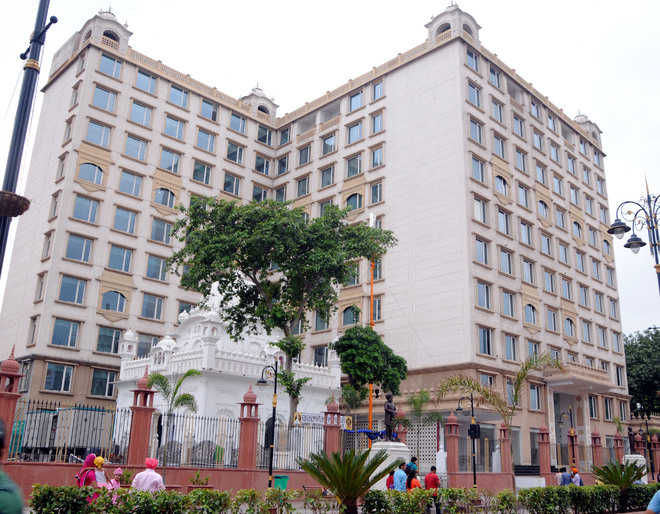 Tribune News Service
Amritsar, August 30
The SGPC has decided to set up a memorial gallery in the holy city that will be dedicated to the Sikh soldiers who have laid down their lives for the country.
SGPC president Kirpal Singh Badungar said the special gallery would be opened in the Saragarhi Niwas, an addition to the inns being operated by the apex body near the Golden Temple.
Saragarhi Foundation president Gurinderpal Singh Josan, secretaries Manjit Singh and Kanwaljit Singh Josan today held a meeting with Badungar. The gallery would be inaugurated on September 10. Gurmat programmes have been scheduled on September 12 at Gurdwara Bajidpur in Ferozepur.
The Battle of Saragarhi is considered to be one of the greatest last stands in the history. As many as 21 soldiers of the 36 Sikh Regiment fought against 10,000 Afghan soldiers and killed more than 600 before perishing to enemy bullets. The battle took place September 12, 1897 in Tirah region of North-West Frontier Province, now in Pakistan. Saragarhi was a post that connected British India forts of Lockhart and Gulistan on the border areas of Afghanistan.
Badungar said even as the story of Saragarhi is a part of school curriculum in countries like France, Italy, Japan and the United Kingdom, but it was pity that the Indian government never spared a thought of it.
"It is a disappointment that our young generation is unaware of their bravery. Our endeavour was to apprise the youth about it. We will also install a special model measuring 6X3 foot depicting this historic battle. The gallery would have pictures and portraits of Sikh soldiers and other relevant material related to the battle," he said.
Top News