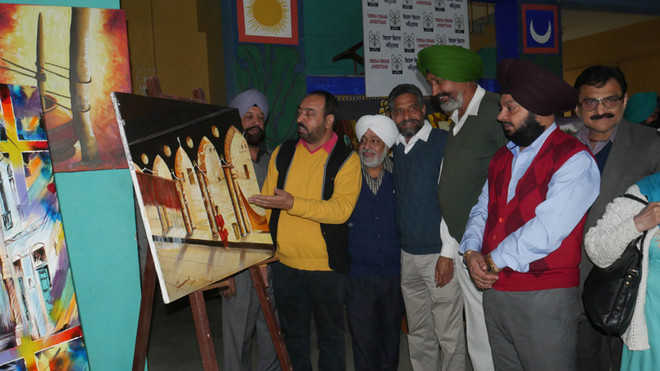 Amritsar, December 6
Remembering the legacy of great artists and bringing their works to Amritsar, Virsa Vihar has opened its gallery to give art lovers an experience of a lifetime. Featuring celebrated works of artists like Amrita Shergill, Sobha Singh and others, the idea is to bring a taste of most influential art work and artists of contemporary form to the city.
Recently, it hosted an exhibition to celebrate the birth anniversary of Padma Shri awardee artist Sobha Singh. The exhibition, which has some of his prominent works collected from galleries across the country and Sobha Singh Art Gallery from Andretta, Kangra, received an encouraging response, which has prompted Kewal Dhaliwal, president, Virsa Vihar Society, to now host an exhibition in memory of Amrita Shergill.
"The exhibition was an attempt to get people to see the amazing art work and thought process behind the country's most celebrated artist. Sobha Singh was one of the pioneers in contemporary Indian art and lived in Amritsar for quite a few years. His studio at Preet Nagar was where he painted famous art works, including pictures of Sikh gurus. His paintings of Guru Nanak Dev and Guru Gobind Singh still continue to dominate public perception," said Kewal Dhaliwal. — TNS