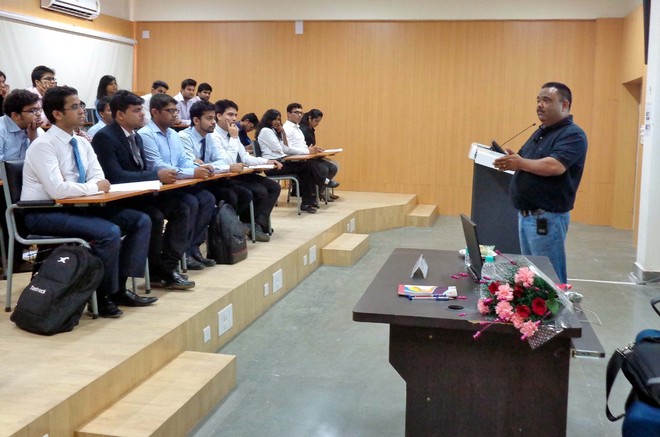 Tribune News Service
Amritsar, September 6
As a part of their curriculum, the students of Indian Institute of Management (IIM) Amritsar, interacted with Anupam Tripathi regional director of North India, Whirlpool, during a session held on the temporary campus, located on the premises of Punjab Institute of Technology, here today.
The Industry Interaction Cell of the IIM, Amritsar, said Tripathi flew in from Delhi to have this session with the students of post graduate programme in management.
Tripathi enlightened the students with his profound knowledge of his domain, the sales. He said, "I am proud to be called as a sales guy." Emphasising on the necessity of self-learning, he further added, "If you truly want to learn, travel a lot."
Tripathi also advocated that the aspiring managers should try to improve their emotional quotient (EQ) over their intelligence quotient (IQ), for their ability would be truly complemented by their personality in the field.
The session concluded with a thanking giving note from the Industry Interaction Cell, IIM Amritsar, after that he answered questions of the students.