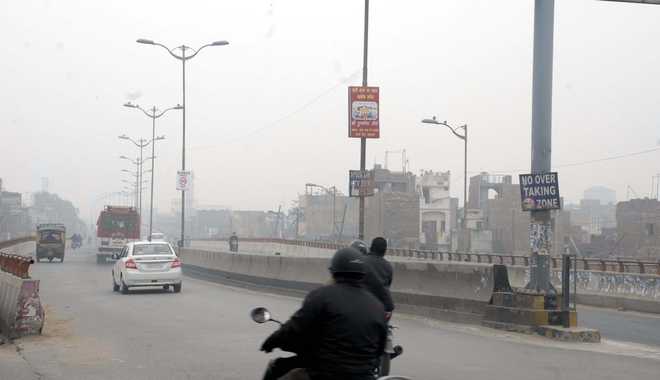 Neeraj Bagga
Tribune News Service
Amritsar, January 7
Even as the traffic police have initiated a drive to issue challans to speed limit violators using its newly acquired movable speed radar gun, there are hardly any signboards installed on the city roads specifying speed limit to be followed by the commuters.
Kamal Dalmia, a resident of Green Avenue, said, "It was a step in right direction to technically equip the traffic police so that they can track violators of speed limit. The step will certainly lead to more safety on city roads."
But the city roads are bereft of any signboard specifying the speed limits, he added.
He urged the traffic police to install speed limit boards on the major roads in the city.
Harpinder Singh, a resident of Golden Avenue, said, "Undoubtedly, overspeeding was a major factor in majority of fatal road mishaps. Besides, fatalities in accidents have risen sharply in recent times."
The trial for movable speed radar gun was recently conducted in the city, which showed that a majority of the vehicles, especially four-wheelers, were found to be moving at around 70 to 80 km per hour, which was a cause of serious concern.
A couple of flyovers have come up in the city lately. These include the elevated road, Kichlew Road and the one near the Taran Wala Pul on the main GT Road.
The elevated road and Kichlew Road have witnessed many fatal road accidents in the past. The police wing felt the need to control the speed of vehicles at these vulnerable points.
However, the technically ill-equipped traffic police were no match to pin down whizzing past bikes and four-wheelers.
The speed radar gun can notice the speed of vehicles from 800 metres, which will be recorded in the computer system attached with it.
A fine of Rs 1,000 will be slapped on speeding vehicles and the case can be sent to court in case of habitual offenders. The police can also register a case under Section 279 of the Indian Penal Code against habitual offenders.
Dhruman Nimbale, Additional Deputy Commissioner of Police (Traffic), said the maximum speed limit within the Municipal Corporation limits was 45 km per hour.
He said at some roads, speed limit display boards are installed and the process of installing more sign board would be expedited.
Top News
Several centrally-protected monuments across the country lit...
Harried passengers take to social media to vent their ire at...
Lapid had stirred a massive controversy by terming Vivek Agn...
Voter turnout less than 66.75 pc recorded in first phase of ...
DigiYatra will provide seamless entry and embarkation proces...