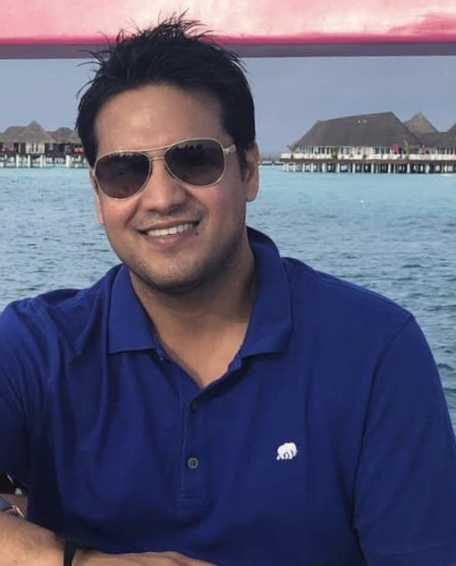 harinder@tribunemail.com
Vedant Chandel
There is a delight, like no other, in sharing the story of one's travels. Mohit Poddar, an IIT graduate, who at one point was working in the USA, shares that belief with many a passionate travellers. And it was this fondness for travel and adventure that led him to set up his own travel company, Shoes on Loose.
An avid traveller for the better part of his life, Poddar says, "I always wanted to discover offbeat destinations across the globe. I was passionate about the management side of travels also, which is not just about planning a vacation, but creating beautiful memories."
With that thought in mind, Poddar started Shoes on Loose with his friends Gaurav Kalyan and Kritagya Tripathi in May 2011. But it was not always smooth sailing for the company or Poddar.
Poddar wanted to avoid being associated with big investors in the early stages so he self-financed the start-up. He took it upon himself to work things out and was personally involved at every step of the way.
He recollects the tough early years thus, "The initial one year was really very tough for me juggling a full-time job, which required my attention for 9 to 10 hours, with a start-up, which required a lot of traveling and personal involvement." And this is when he went on to quit his job at the Illinois-based consulting firm—ZS Associates to focus on his venture full time.
The transition from working in a company to starting one on his own was a giant leap for Poddar. Especially when it meant little support from his family and friends. "My family was very apprehensive about me leaving a well settled job and starting a travel company."
But his determination to reach his goals even when things did not look promising is what kept him going. "The drive to create and achieve the vision that I had for the company was so strong that there was no scope of looking back," he says.
"There were challenges early on, but once my family came on board it all turned for the good. They could see that I am beginning to make a difference and my father started appreciating all the work put in. That was one of the defining moments for me and even with all the success that followed was the one that really meant the world to me."
The work-plan
Though he was entering a very competitive domain, yet it was his resolve to concentrate on customer experience that set his venture apart. "We never wanted to be a generic kind of travel company wherein the facilitator has no idea about the place where he is sending his client. We look to strike a fine balance between technology and human expertise."
Job creator
The team at the start-up has grown from three people to a few over a 100 in the past eight years. The company is looking to further expand their team by 10 per cent.
Future plans
Poddar discussed his plans of further expansion in the next five years or so, saying, "With some significant technological developments such as new post-sale app, WhatsApp automation, Advanced Referral programs, Intense marketing, and Analytics, the company targets 200 percent growth in revenue this fiscal. Also, we want to achieve a 10 per cent market share in the destinations we are promoting."
Achievements
Till date Shoes on Loose has conducted over 7,500 successful trips to destinations such as Bali, Dubai, Seychelles, Maldives, Japan, and cities across India and Europe since its inception.
He credits the success to the passionate approach employed by him and his colleagues, who share the same passion for travel as him. "Since the foundation of the company was laid on passion, we always got attracted by like-minded people who loved travelling. I feel that whoever is associated with us is family and I feel really proud that the family tree is growing each day."
In the past three years, Shoes on Loose has also seen a 100 per cent YoY growth.
Shoes on Loose has also been featured on a number of top travel pages on Facebook. The company, which also saw its clientele grow to 25,000 approximately, was also awarded the Rocket Singh Award by the travel agency Gofor.